One look at Giovanna Fletcher's Instagram and you can tell that she is the most loving and caring mum. Her adoration for her three boys- Buzz, Buddy and Max- never fails to bring a smile to your face. However, the mum's latest post has really hit us hard.
Giovanna bravely opened up about the moment she found out she was expecting her and her husband Tom's third child.
She explained that they both agreed that they wanted to wait another year or two before having another baby, especially as Giovanna had just got into the groove of being a mum-of-two.
The author shared: "On the 3rd January last year I found out I was expecting this little one. It was quite a shock. We always knew we wanted another child, but I think we both thought it would be in a year or two."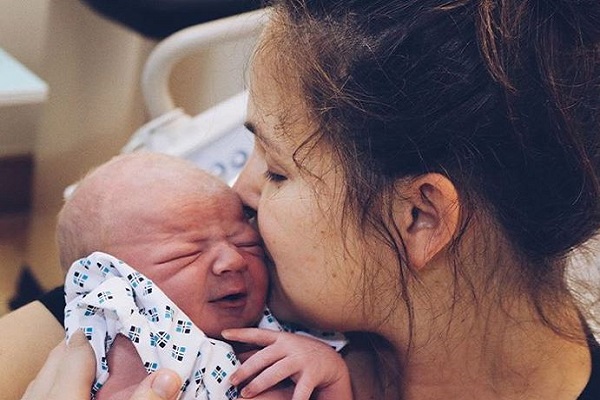 Giovanna continued: "I'll be totally honest, I finally felt I was getting 'me' back and into the groove of mothering two boys while juggling work commitments. I had loads of plans in the diary and the thought of cancelling some of them and adapting others to accommodate my growing bump was overwhelming. I cried."
The Some Kind of Wonderful writer explained the reason for her upset: "Cried because it was so unexpected, cried out of selfishness and then guilt."
The Happy Mum, Happy Baby presenter revealed that one harrowing post online helped her realise just how lucky she was, regardless of whether the timing of her pregnancy was right for her or not.
"I remember scrolling through Instagram that night and reading a post from a mother who had lost her child. That was the slap across the face I needed."
This gut-wrenching post showed Giovanna just how lucky she was to be pregnant with Max, especially after suffering a miscarriage herself in the past.
"That feeling of 'luck' stayed with me throughout my pregnancy, although it made me feel sick with worry. I felt so lucky, and in a weird way worried I was 'pushing my luck' to expect another child to enter the world happy and healthy," the mum wrote.
"I felt that way until the moment he was placed in my arms. I'm so utterly thankful to this little man and all he has taught me already. He is sunshine in all its glory. I'm lucky and grateful. Thank you Max," she gushed as she spoke about her youngest son.
Giovanna's stunning honesty has really opened our eyes. We couldn't agree with her more. Sometimes you need to hear those harrowing, devastating stories to realise just how blessed you truly are.