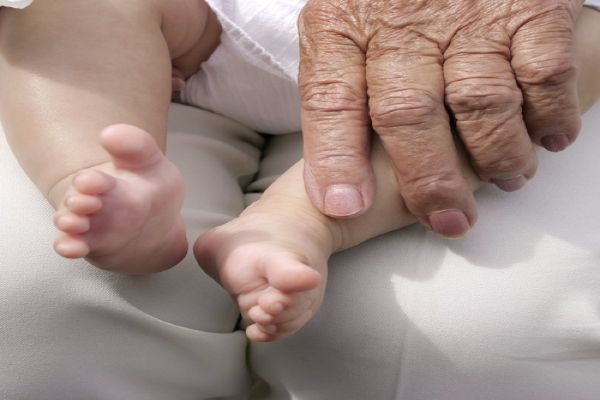 The grandmother of two five-month-old babies, who died tragically, has paid tribute to them on Facebook.
Jane Owen posted a status on her personal Facebook page saying, "Today I had the hardest day ever to say goodbye to my most beautiful grandsons Noah and Charlie goodnight my darlings sleep tight till we meet again love u so much xxx."
Mum Sarah Owen, who gave birth to three triplets- Noah, Ethan and Charlie, five months ago. She rushed Noah and Charlie to the hospital when she discovered that they were not breathing.
The mum was checking on her boys at their home in Wildmill, Brigend in South Wales.
Ethan survived, but unfortunately his brothers Noah and Charlie passed away at the Princess of South Wales Hospital.
Their grandmother shared her heartbreak on Facebook and described her late grandson's as beautiful. She then went on to call them "my darlings" and posted a sweet photograph of the three brothers.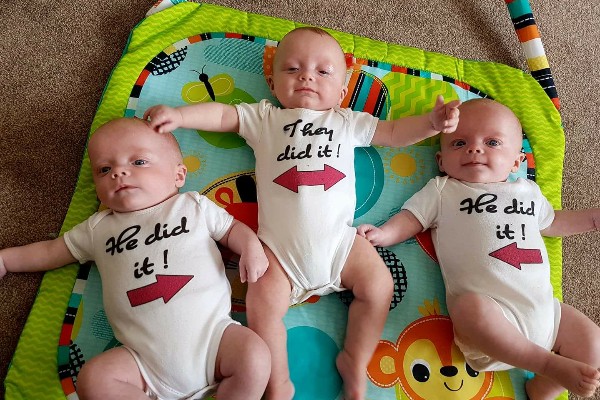 It is understood that Sarah, who is the mum of the late Noah and Charlie, is distraught and completely heartbroken.
A close family friend has set up a GoFundMe page to support the family.
Siobhan Boyd aims to raise £5000 for the family during this harrowing time.
She wrote, "Hi all. My name is Siobhan. Sadly, this morning 2 of my beautiful godsons passed away. I'm trying to raise money for their mother to help with the costs of flowers etc. If anybody would like to help, hopefully, we can raise enough to take the financial stress off Sarah at this difficult time. Thank you all for reading xxx."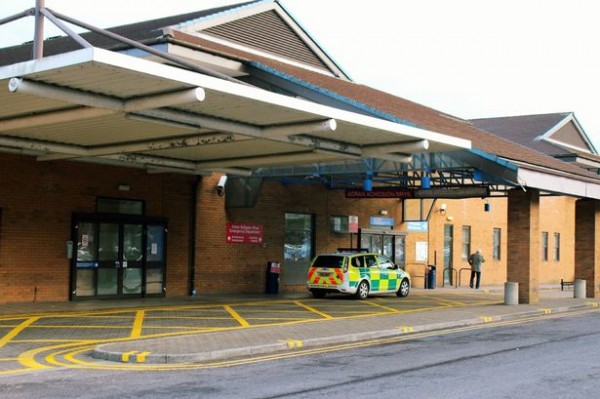 Siobhan, who is the boys' godmother, hopes to support Sarah, who is a single mum, with the cost of the funeral. She understands that the last thing she needs to be stressing out about is money. The campaign has raised £3420 so far.
The GoFundMe page has been flooded with loving and supportive messages from people.
One commenter said, "Hearing the sirens this morning and finding out the reason why has made me upset all day. Rip little angels."
Another said, "Heart-breaking news! So sorry to hear of the loss of your two beautiful babies. Thoughts are with you all at this very sad time xx."
The police are continuing their investigation into the death of the two babies. They believe it was a tragic accident.
They have stated that they are considering the cause of the deaths, which they think may have been sudden infant death syndrome or carbon monoxide poisoning.