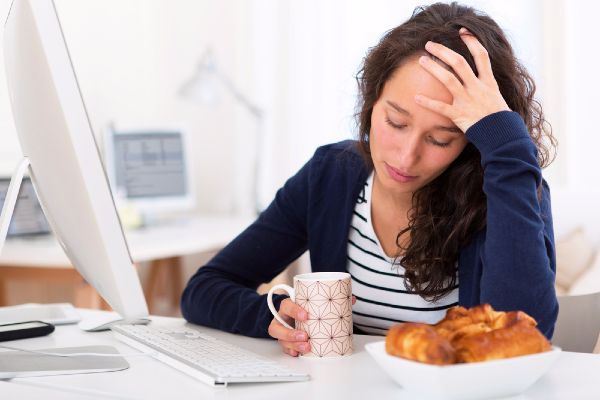 Here at MummyPages HQ, we're fond of the sacred ritual that is the office snack. Whether it's a slice of cake to celebrate a birthday, sweet treats brought home from a co-worker's holiday, or tasty tidbits whipped up by our food editor; there's always delicious food available to snack on.
Unfortunately, all of these snacks do add up over time, and we sometimes have to brace ourselves against the avalanche of treats and say a firm "no".
We're not surprised to learn to that all these office snacks apparently add up to an extra 10,000 calories per year. The Metro reports that this finding is courtesy of market research carried out by rice cake brand Kallo.
Kallo surveyed 1,000 women who work in offices, and some of their findings sounded quite familiar.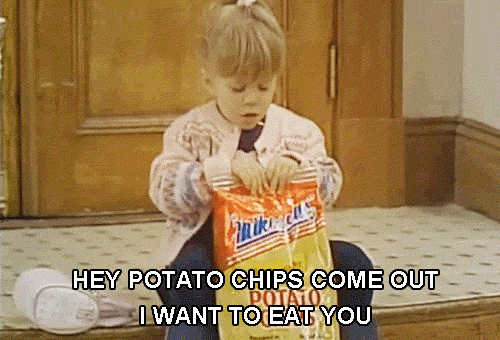 Their study found that women indulge in at least three snacks during a typical working day, totaling almost 500 calories.
Crisps were the most consumed desk snack, with an average of 135 bags being eaten at work throughout the year – yikes!
If you hoard food at work for times of crisis or stress, then you're definitely not alone. 39 percent of women have a secret chocolate stash in their drawer, and 45 percent have crisps stashed away.
But crisps and chocolate aren't our only weaknesses - baked goods and cakes are also very popular.
In fact, the study says that a woman working in an office will consume approximately 135 biscuits, 90 slices of cake, 90 packets of sweets and 45 doughnuts each year. Oops!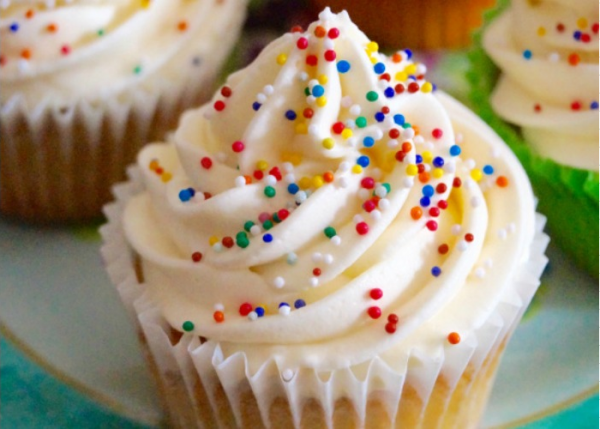 However, it wasn't all doom and gloom, with almost half of women reaching for healthier snacks when tempted.
47 percent of respondents have tried to keep the hunger pangs at bay by reaching for fruit rather than a sugary snack - when it's available. The typical employee eats approximately 180 pieces of fruit every year, 45 bags of dried fruit, and 45 packets of nuts.
According to the research, we're most likely to snack at 10:30am, with 48 percent of women saying they're too hungry to wait for lunch and 3:30pm, when the afternoon slump hits.
Common 'pick-me-ups' included fizzy drinks, mochas and lattes, and energy drinks.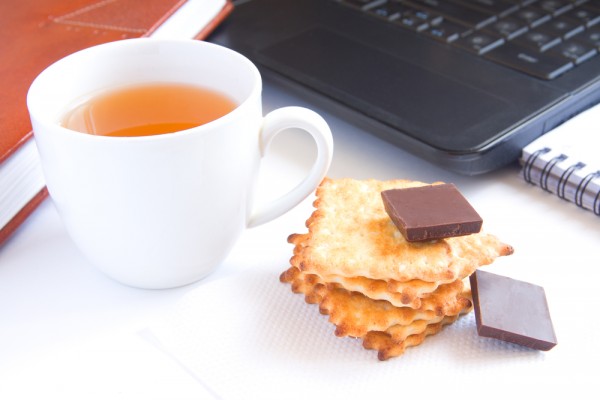 Meanwhile, one in seven respondents blamed their snacking on a co-worker bringing treats into the office.
21 percent said they have absolutely no willpower when it comes to resisting office treats, while one-in-three said they would eat it just because it's there.
This all sounds very familiar to us – what do you think, mums? Do you snack at work? Let us know.