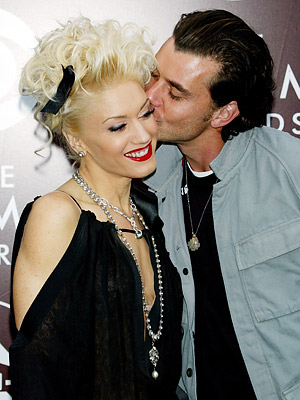 Gwen Stefani was enjoying some rare quality time together with her family on the beach on Saturday, a day after her husband Gavin Rossdale revealed the secret to their happy marriage.
When asked on Friday how they make time for each other with their busy schedules, Rossdale replied: "We don't, it's perfect. That's why we've been together for so long."
The couple have been happily married for 12 years so maybe the age old 'absence makes the heart grow fonder' really is the key to a happy marriage. Rossdale is still clearly smitten with his wife - he was quoted last year: "To be with one person for a very long time actually gets more interesting. I'm into that. She's a great girl. I'm lucky."