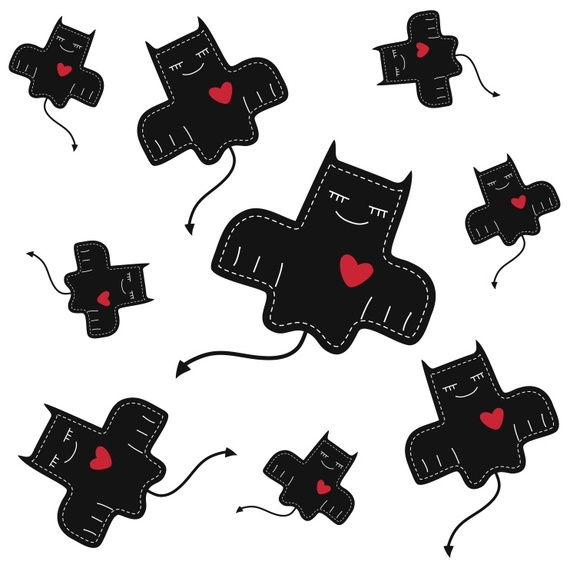 What you need
Balloons
Sticky tape (black if possible)
Black and white card
Scissors
Marker
String
Glue
How to make it
To make the body of the bat, blow up two balloons, one larger than the other to denote the head and body (if you're sticking to a traditional bat, you can use two black balloons, but in reality, it's your bat, so you can choose whatever colours you prefer).
Tie them together using some string, and secure in place with the black tape.
To create the wings, draw two semi circles on the card, but instead of having a flat line opposite the circle side, you should draw a 'holly' edged shape to create the bat wing effect. Cut these shapes out, and using either the top or bottom of the semi circles, attach the wings to either side of the larger balloon using the tape, keeping the jagged edges face down.
To create two ears, draw two small triangles to fit on top of the bats head and attach to the top of smaller balloon using tape.
To create the eyes, draw a small oval shape the black card and cut this out. Use this as a guide on the black paper, where you will draw a larger oval around it. Glue the small black oval on to the larger white oval, and glue these eyes on to the smaller balloon (head).
To create the fangs, draw two triangles on the white card, and attach them to the bottom of the smaller (head) balloon, in the centre.
When you are finished creating your bats, you can hang them to the ceiling by threading a piece of string around where the balloons are attached.
If you like this, you'll love
these