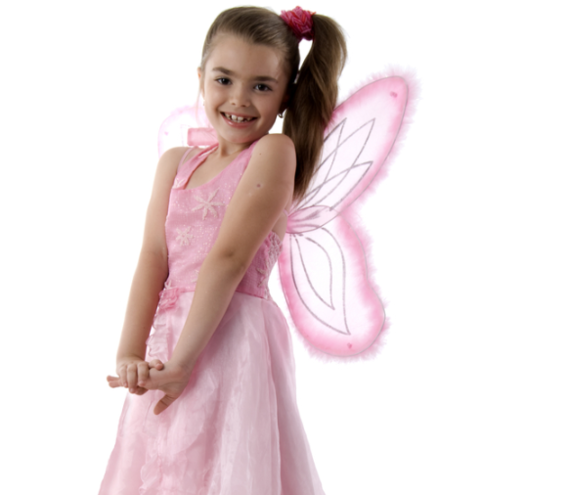 Now that October is here, it's time to embrace all things Halloween! Most of us can't afford to buy flashy, expensive costumes for our kids, but that doesn't mean you can't make something just as good.
Considering it takes a little bit of time and effort to make your own DIY outift, it's probably a good idea to start soon enough.
If your little one is planning on going as a butter this year, why not try this simple one:
What you'll need:
2 clothes hangers
Clear/ pale pink mesh
Stapler

Masking tape

Pink glitter glue

Two elasticised hair bands

Long pink pipe cleaners

Pink dress
Method:
Shape the two hangers to look like wings, untwisting the hook at the top.
Pull the mesh

over the hangers and use a stapler to keep it in place.

Secure the two wings together with the masking tape.

Decorate with the glitter glue and the pipe cleaners.

Secure two elasticated hair bands to the wires – these will be used to secure the wings to your child.
Dress your child in the pink dress before putting the wings on them.