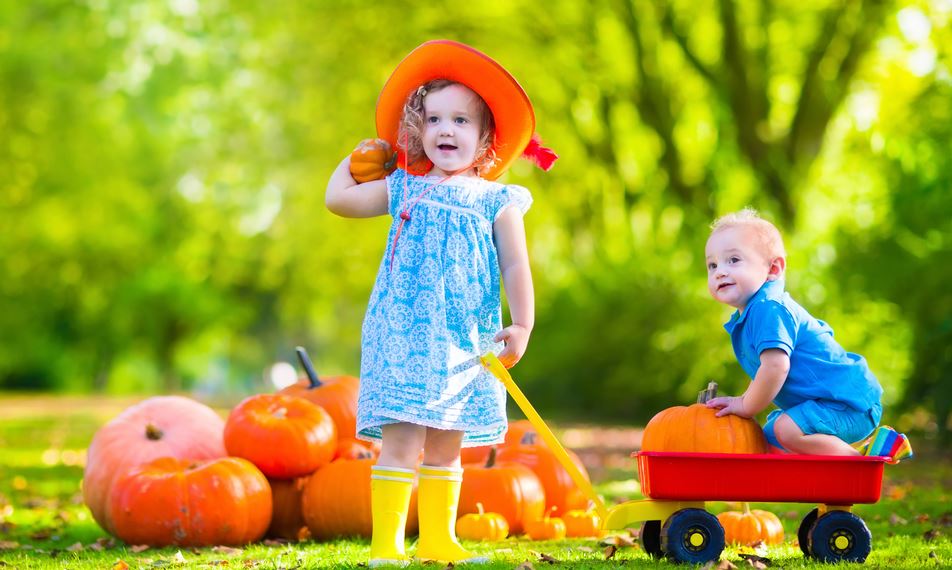 Halloween is a great excuse to get dressed up and have lots of spooky fun. If you little one is not yet old enough to go out trick-or-treating, why not have a small party for them and their friends in your house.
Here are seven fun games they can play:
Apple bobbing
Fill up a basin with water and pop in a few apples. Get your little one to get the apple out without using their hands. You'll need plenty of towels when playing this.
Halloween pass-the-parcel
Wrap up a spooky Halloween toy in lots of paper and sit everyone around in a circle. Like you would with the traditional pass-the-parcel game, pop on some music and have guests pass the parcel around. Whoever has the package when the music stops gets to unwrap a layer. To make it interesting, between each layer, wrap up a couple of spooky spiders.
Pin the leg on the skeleton
Pin up a giant skeleton picture omitting one leg bone. Give the party guests a picture of a leg and get them to pin it on in the right area. The one who gets it closest wins a prize.
Spider pop
Blow up at least 10/12 balloons, popping a couple of spiders into a few before you blow them up. Give each guest a tooth pick, supervising them at all times, and get them to pop a balloon trying to avoid the ones with the spiders in them.
What am I?
Draw pictures, for instance a dog, a cat or a cow, onto a number of plain cards. Get one child to pick a card and have them act out the picture. The rest of the partygoers need to guess what they are.
Broomstick race
If it is nice that day bring the guests outside for a broomstick race. Have them sit on the boomstick and race up and down the garden. If you don't have enough for everybody you can have a relay.
Spooky musical statues
Put everyone in a circle choosing one player to be on. Put on some music and get the kids to dance. When the music stops, the person who is on needs to try to get the statues to move by being as scary as possible.