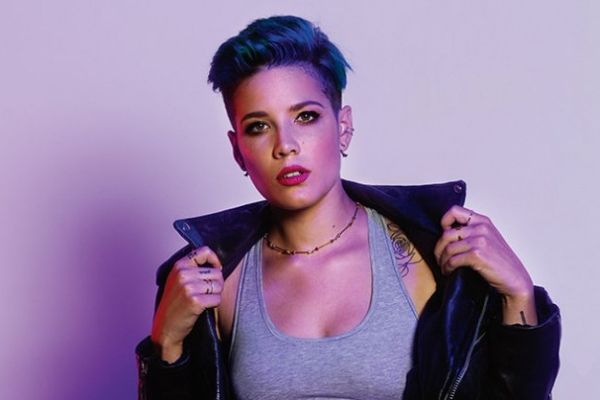 In 2016, American singer Halsey was diagnosed with endometriosis, a disorder in which the tissue that usually covers the inside of the uterus grows outside of it.
The condition is very painful, and can sometimes lead to infertility. With this in mind, the 23-year-old has chosen to freeze her eggs.
"Doing an ovarian reserve is important to me because I'm fortunate enough to have that as an option, but I need to be aggressive about protecting my fertility, about protecting myself," the New Jersey native shared on an episode of The Doctors yesterday.
"Reproductive illness is so frustrating because it can really make you feel like less of a woman," Halsey said.
"There's a lot of times when you're sitting at home and you just feel so terrible about yourself. You're sick, you don't feel sexy, you don't feel proud, you don't feel like there's much hope. And so taking these measures, so that hopefully I can have a bright future and achieve the things that I want to achieve by doing the ovarian reserve is really important."
Discovering she had endometriosis in the first place was 'bittersweet' for the 'Bad at Love' singer.
"It was the relief of knowing that I wasn't making it all up and I wasn't being sensitive and it wasn't all in my head," she explained, "It also kind of sucked to know that I was going to be living with this forever."
The chart-topping artist said that her demanding touring schedule intensified her symptoms and made 'the experience a little bit worse'.
A few months after her diagnosis, the songwriter discovered she was pregnant and suffered a miscarriage onstage. She discussed on The Doctors how the harrowing experience made her get 'aggressive' regarding her treatment.
"Before I could even really figure out what that meant to me and what that meant for my future, for my career, for my life for my relationship… The next thing I know I was onstage miscarrying in the middle of my concert," she recalled.
"The sensation of looking a couple hundred teenagers in the face while you're bleeding through your clothes and still having to do the show. Realising in that moment I never want to make that choice ever again of doing what I love or not being able to because of this disease. So I put my foot down and I got really aggressive about seeking treatment."
Halsey has now undergone surgery and received an IUD, which she said have made things better.
Her story gives hope and comfort others living with endometriosis.