Flicking through the maternity section on ASOS, every pregnant woman has had the same thought; Do I really need this much?
The same thing goes for every aspect of having a baby. We apparently need three buggies - one for walking in town, one for walking in the country and third in case the other two break - two cots - one for home, one for travel - and endless, endless babygros and burping rags and -whew!
Your maternity wardrobe is one thing you shouldn't stress about. This is an exciting time! (As well as a great excuse to buy clothes). But how much do you actually need? And What do you actually need? And how do you get pieces that will last, and remain timeless, in case you're ever pregnant again, and need to whip out the old reliables?
A capsule pregnancy wardrobe is definitely the way to go. Aside from being a great way to save on space, time and stress, it's also way less of a hit on your wallet when you need it most. The idea behind a capsule wardrobe is that all the pieces are neutrals that work well together, saving you time with ready-made outfits and expense, by having many outfits in one set of clothes. The pieces should be interchangeable, but have your own little signature look thrown in their too, so there is a chance for self expression amongst the practicality.
For an effective capsule wardrobe, it's important to pick out a colour palette that you like and that compliments you.
Tops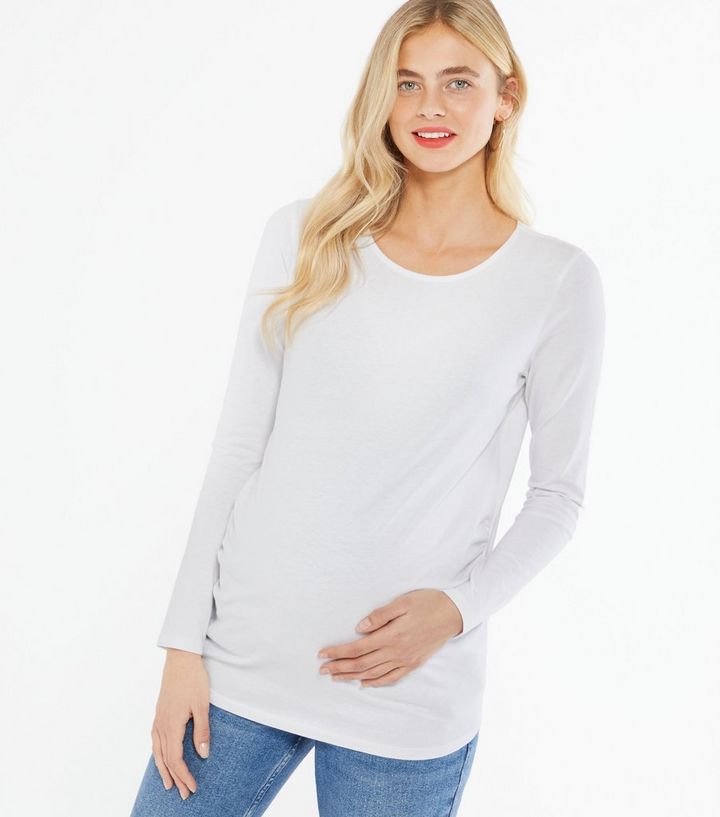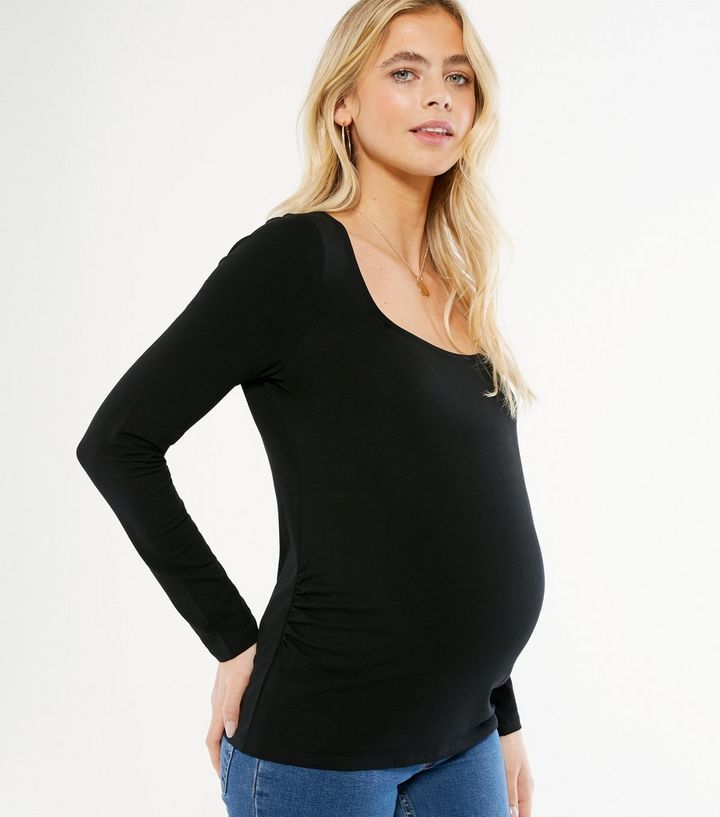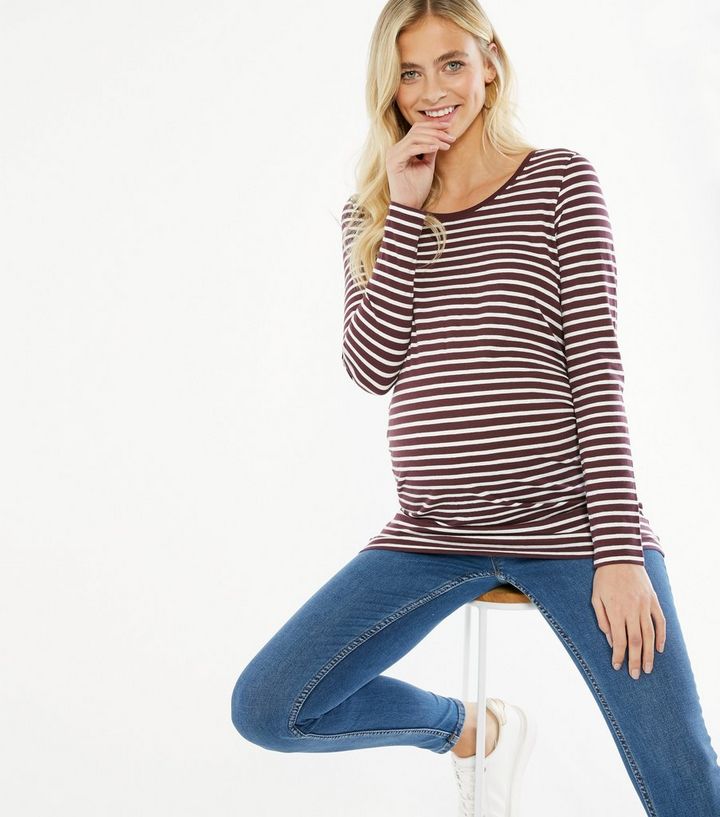 So start with your basics. A couple of tank tops, but more importantly, a set of long sleeved tops in your chosen colours as the base layer for most comfort or work outfits. These picks from New Look are comfortable, practical and a great base to start building an outfit from. Black and white are your staples, but if you go for a third top, mess around with colour a little. This isn't the moment to play too much with pattern or anything overly loud, but a nice stripe or something along those lines is a great basic addition.
Sweaters

Even if your maternity shopping is happening at the start of summer there's always going to be those chilly evenings and rainy days when you just wish you had something cosy to wrap yourself up in. Plus, you'll need it come September anyway, so it's best to invest now. This is one of the places you can add in a little colour and some of the flair of your own personality. There's room for a little self expression here, but be sure the colours match up with the neutrals you've already picked. These two picks from Next and Dunnes add a nice pops of colour that will work in summer and winter. Already, we're building up a wardrobe that will cover lots of occasions, but still have its own signature style.
Shirts and Tunics
These will become a godsend, especially in the summertime. Loose, and light they work well over jeans and leggings and add a little professional and pretty look to any outfit while still covering up bump. Layer these H&M finds with long sleeved tops and cardigans in the winter, and wear with light trousers in the summer. These colours also compliment the palette we have already chosen, meaning everything so far is blending together, meaning we have lot's of outfits from just a few clothes.
Trousers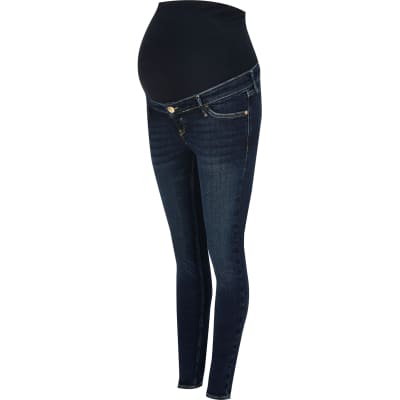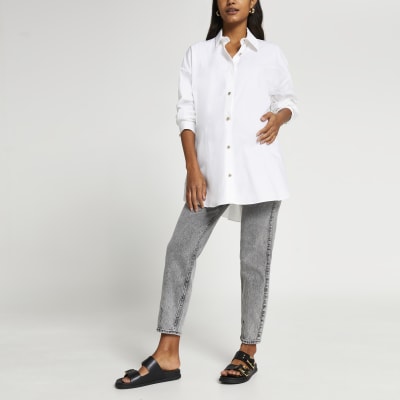 If you're looking for maternity jeans, River Island is your go-to. From overbump to underbump, they have a style and fit for every taste. Once again, ensure your jean colours fit in with your overall colours. River Island have leggings too that are going to super handy later on down the line, and splurge on a pair of nice trousers like these ones from Next - great for work and super comfy, you never know when you might need them.
Dresses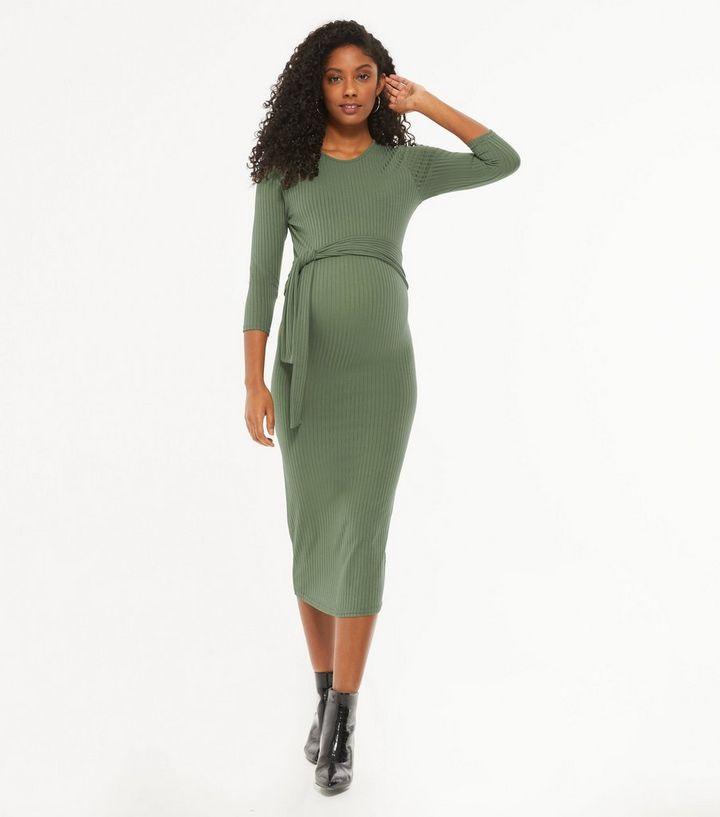 Another great opportunity to add a little of your own style into the mix, maternity dresses can offer a little effortless elegance into your style, to really compliment that glow. Trying to wear things that are too restrictive will be uncomfortable, so opt for soft fabrics that will be comfortable and gives you nice clean lines like this olive New Look dress. Or if you're not a big dress person, this Next jumpsuit is light and accessible, and perfect for breastfeeding after baby comes, with handy poppers in the front. Elegant tailoring can create a gorgeous draping affect, making you look lengthened and sophisticated.
Cardigans
The layering lifesaver! Due to your changing body and hormones, you'll be hot no matter what the season. Layering is absolutely key in order to adjust to your hormones and the weather, so a staple cosy cardigan is the ultimate outfit switch-up. Remember to look out for breathable fabrics when you buy - cotton and jersey. A blazer is super handy to have as well, adding a professional look to even the slouchiest of comfort outfits! These picks from Pretty Little Thing and H&M should keep you cosy and work with this colour palette!
And from here. all you have to do is add in a few accessories that speak to your style! Scarves, shoes, belts, a cute hairband - whatever you want! These are the things that will make any look into your signature style. But with just these fifteen basic pieces, you have the basis of any every day outfit that you want! Mix and match, blend looks together, the combinations are endless, and no matter the piece you wear, they'll all go together!