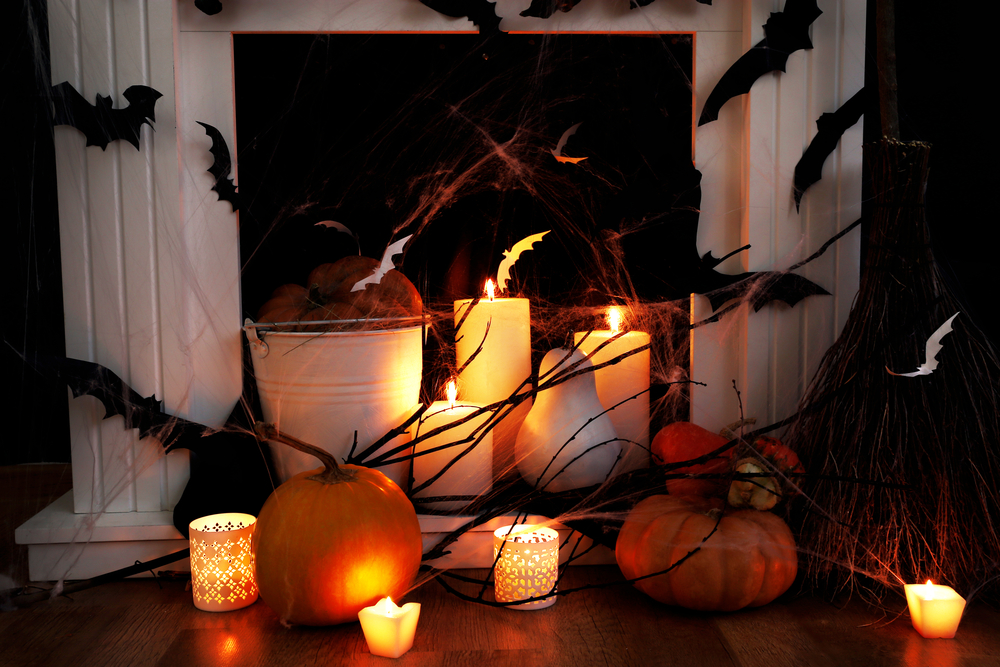 The fireplace is often the focal feature in a lot of sitting rooms, so this Halloween why not give people something to look at when they do come in the door.

Halloween bunting
Cut spiders or witches hats out of paper and create your very own Halloween bunting. Hang it along your mantelpiece to create a spooky vibe.

Spider web
Pick up some cheap spider web in your local store and cover your entire fireplace in it. Don't forget to hang some spiders in the web.

Lots of pumpkins
Carve a pumpkin and place it in the centre of your fireplace. Pop a candle in the middle to create an eerie effect. You don't even need to carve it – it can look pretty effective either way.

Use candles
Candles are a great way to make your fireplace look dramatic and spooky. Group lots together – the more you have the more effective it will be.

Board it up
For a truly dramatic look, place boarding in front of the fire breast and put caution tape across it. This will make it look like something has happened behind it.