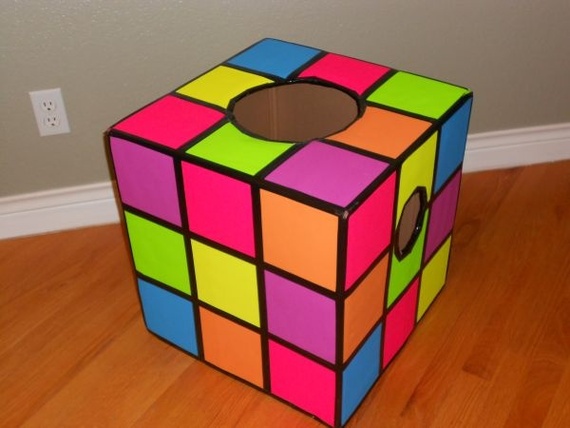 What You'll Need:
Large Box
Black Duct Tape
Glue
Coloured Card Paper
Instructions:
Glue the coloured squares onto the box.
Use the black duct tape to make a grid on your square box – three squares across and three down
Cut a hole in the top and the bottom of the box, big enough to fit your body through.
Cut two holes on each side for your arms.
Wrap the edges of the holes with the black tape.
Dress in all black to complete the look.