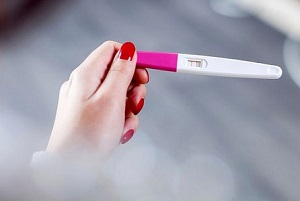 We love a heartwarming piece of baby news, and this video is sure to make you smile and maybe even cry a little bit, too!
After years of trying to conceive and months of fertility treatment, Marissa Berland Branisavljevic recently found out that she was pregnant with a daughter. Acknowledging the major significance of the moment, Marissa's husband took out a camera and began to film her reaction.
As you can imagine, it was a hugely emotional moment for the couple, and Marissa's tears of joy convey the sheer elation she is feeling.
Writing in the YouTube caption, Marissa explained: "I was crying and laughing at the same time. Pure joy. The nurses and patients all cried from my reaction as well."
We're sure many of you can relate to Marissa's story and her reaction. Check out the beautiful footage below.