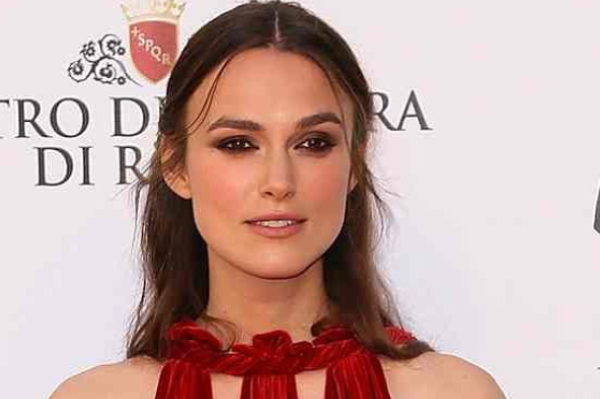 Mothers are are faced with unrealistic expectations, Kiera Knightly claims, and it is about time that society shifts their sexist viewpoint.
The actress penned a powerful essay on feminism for the book Feminists Don't Wear Pink (And Other Lies).
The mum opened up about her pregnancy and childbirth experience, exposing the physical and mental sufferings she endured.
"I remember the sh--, the vomit, the blood, the stitches. I remember my battleground. Your battleground and life pulsating. Surviving.
"And I am the weaker sex? You are?"
She is speaking to her daughter Edie, holding her in her arms and not believing that such a strong and precious baby could be considered 'weak'.
Her graphic description is one that is necessary. Men wish to see their wives and girlfriends pretty and perfect, but Kiera claims that we need to break this stigma.
"Hide. Hide our pain, our bodies splitting, our breasts leaking, our hormones raging," she voiced society's urges.
The Love Actually star went on to use Kate Middleton has an example of this overwhelming pressure to be gorgeous and composed.
The Duchess of Cambridge had her baby the day after Edie was born. Kierra recalled the televised appearance of Kate just seven hours after giving birth.
She looked stunning in her gorgeous outfit and makeup, smiling to reassure the whole world that she was fine.
The Duke and Duchess of Cambridge introduce their new son to the world outside the Lindo Wing #royalbaby

@aaronchown pic.twitter.com/0yzSM7mL9Z

— Press Association (@PA) April 23, 2018
Some saw her debut as an impressive act of strength, and Kiera agreed but urged Kate to not feel forced to always be idyllic in the public's eyes.
"Look beautiful. Look stylish, don't show your battleground, Kate. Seven hours after your fight with life and death, seven hours after your body breaks open, and bloody, screaming life comes out.
"Don't show. Don't tell. Stand there with your girl and be shot by a pack of male photographers."
Also discussing female stereotypes and sexism in society for the essay collection were writers Emma Watson, Zoe Sugg, Saoirse Ronan, and many more.
As mums, it's important we stand up for one another, and let each other know that we don't have to be perfect.
Parenting is tough, pregnancy wrecks our bodies, and motherhood is messy. Part of being a woman is embracing that change and being proud of all that we can do.