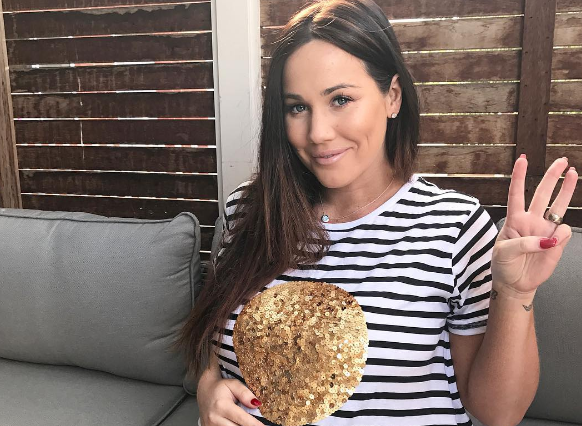 If you stumbled upon Sophia Cachia's Instagram, you'd see a heavily pregnant blogger looking glamorous, tanned and fully made up.
The future mum-of-two has a massive following of almost 170,000 on Instagram, who flock to her social media pages to check out her maternity style and parenting advice.
The glamorous 26-year-old recently posted a tell-all snap to Instagram, telling her fans to "listen up" as she spilled all about the less than alluring elements of her pregnancy.
"I feel like a lot of you misinterpreted me as a person. You see, there were a lot.. and I mean ALOT of comments... saying "wow you looking AMAZING" and "how do you look so good" But the ones that really didn't sit well with me were the "I wish I could look like you when pregnant," said the blogger.
"I'd had a spray tan, one that's now manky. My hair was curled, it's now sweat-infested in a knotty bun. I had applied my 'glam' makeup look that takes 30mins and I had big sunnies covering half my face," she continued, referring to a fully made up picture she had posted days before.
"I also SOMEHOW looked thinner, especially than how I feel, but I think it was just the angles and #instahubby worked some magic that day by nailing it with the first pic."
Hoping to shed some light on the realities of her pregnancy, the blogger admitted that her glam look isn't a regular occurrence.
"I'm a 33 week pregnant extremely uncomfortable woman, one with furry teeth, I have a bikini line that I haven't seen for over a month assumably in desperate need of a good wax and owner to a smell of sweat that I can't quite figure out where it's coming from."
"This is me in all my swollen-cankles glory," she said, captioning a candid body picture as she posed with her "third load of washing."
"Every person's body is different, everyone's pregnancy is different, and the LAST thing I ever want to seem like I am is the person who makes everything look OK all the time," finished the blogger.