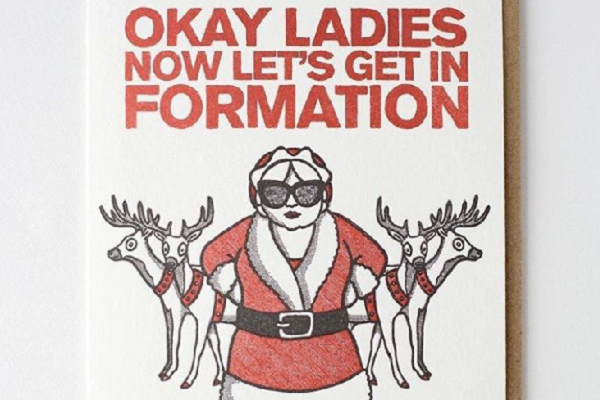 Picture via Instagram
Never know what Christmas card to send to your hilarious, bad ass BFF? Well, we've got you covered!
The Mrs. C Holiday Card Collection on Whohaha.com has been cracking us up!
Beyond their simple and gorgeous designs, they are downright hilarious. With cards saying things like 'Stay Woke, Kid' and 'Make Your Own Damn Cookies', how could a mum resist?
The handmade cards are 100 percent cotton paper, and they start at about €6 plus shipping.
We are SO ready to send them off to any of our feminist friends this holiday season!
Considering that the cards take about two weeks to process and ship, we're ordering ours stat!
In other news, Mrs. Claus is our new spirit animal.