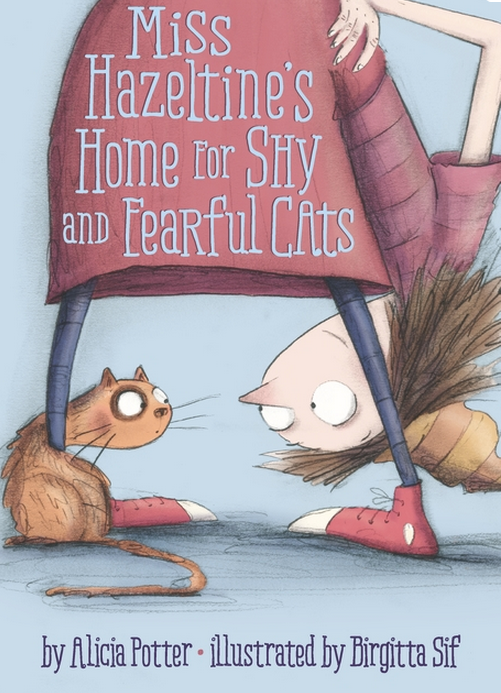 From Kate Greenway shortlisted illustrator Birgitta Sif and acclaimed new author, Alicia Potter, comes a tale with many tails - perfect for cat-lovers everywhere.
Miss Hazeltine's Home for Shy and Fearful Cats book is full of scaredy cat: cats terrified of mice; cats terrified of birds; cats that won't pounce and cats that won't purr.
Happily, Miss Hazeltine takes them all into her Home for Shy and Fearful cats as she tries to teach them everything she knows. But will Miss Hazeltine be able to help the most shy and fearful kitty of them all? You'll have to read the book to find out.
Brigitta's atmospheric, increasingly recognisable artwork perfectly complements Aicia's suspenseful and lovingly crafted narrative in this purr-fect picture book.
Beautifully illustrated with a feel-good story to boot, this would make a fantastic bedtime story for young kids.
Alicia is the author of two picture books: Fritz Danced the Fandango and the forthcoming Mrs. Harkness and the Panda. She is a children's book reviewer for FamilyFun and holds an MFA in Writing for Children and Young Adults from Vermont College of Fine Arts.
Published by Walker Books, it will be available from 7th May 2015.