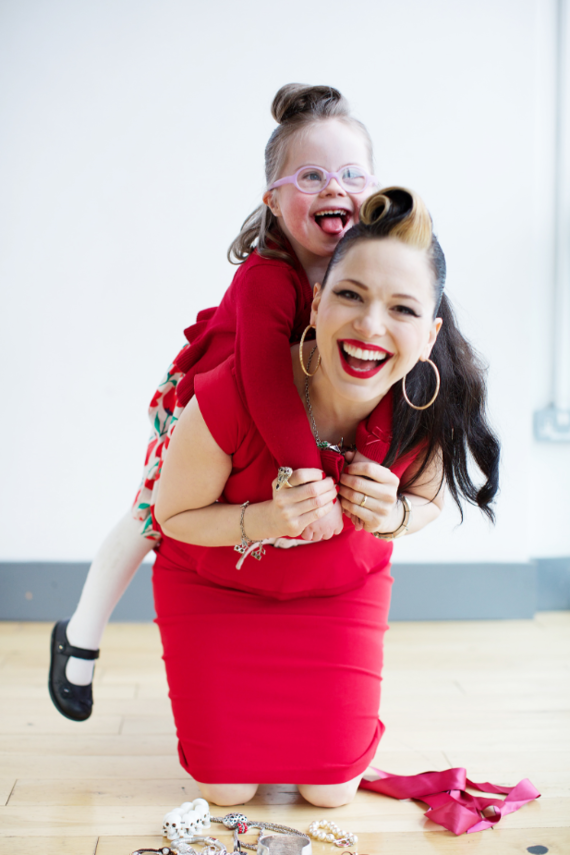 Irish singer Imelda May, with the help of six-year-old Ava Leahy, has launched the Down Syndrome Centre's Buy My Dress campaign, supported by Kellogg's Special K.
Now in its sixth year, Buy My Dress invites women of all ages to dig out once-loved and lightly worn dresses from their wardrobes and donate to the one day, pop-up sales taking place around the country on Sunday 25th May, in aid of the Down Syndrome Centre.
Well-known faces including Imelda May, Pixie Lott, Ellie Goulding, Grainne Seoige, Sile Seoige, Lucy Kennedy, Lorraine Keane and Caroline Downey have already donated and now it's your turn.
If you don't have dress to donate, why not pop along and see what treasures you can find - with average prices ranging from just €10 - €50, it is definitely budget-friendly.
Pop up shops will take place in the RDS in Dublin, as well as Cork, Galway, Limerick, Athlone, Wexford and Waterford.
Since its inception, funds raised for the Down Syndrome Centre through Buy My Dress Sales have gone directly to help support families and children born with Down Syndrome. With the opening of the new centre this year, Buy My Dress 2014 will further help provide much needed facilities and services that have been dramatically cut in the current economy.
Speaking at the launch, Sharon Dagg, CEO of Down Syndrome Centre said: "This year we are delighted to have the support of Imelda May and the continued support of Kellogg's Special K and feel this year will be the year to surpass all previous years. Already the buzz has begun and dresses are coming in at a fantastic rate."
If you want to donate a dress to the campaign, you can do so at drop-off points in Carraig Donn stores nationwide until the end of May.