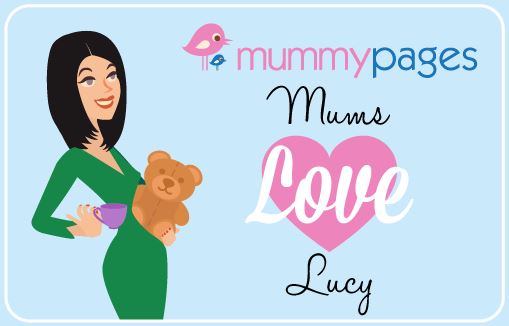 After an overwhelming win among the Irish mum community, Ireland's favourite mum is joining the country's biggest parenting site – and we couldn't be more excited!
Celebrity mum, Lucy Kennedy is a well-known TV and radio personality and busy mum of two young children and we are delighted to announce that she will be sharing her down-to-earth and no doubt hilarious insights into her journey as mum right here on MummyPages.
Our recent research into popular celebrity mums in Ireland revealed Lucy was the top mum role model with 80% of mums in Ireland nominating her.
Her easy-going nature was what appealed most to the MummyPages community, who feel that she could really identify with the trials and tribulations that parenthood brings.
Commenting on her new position with MummyPages.ie, Lucy says: "I am honoured to be thought of so highly by the MummyPages community, and thrilled to get the opportunity to share with them my own parenting experiences through my new blog on the site.
"Today's society places a lot of pressure on mums to be the 'perfect mum' which is something that's just totally unrealistic in my view. It's a constant balancing act; trying to run the home, contribute to the finances with work, spend quality time withour children and give them all of the opportunities we want for them – there's just not enough hours in the day."
Lucy, who is married and has two children, Jack and Holly, is well-known from her successful TV career. Lucy first appeared on our screens in 2007, and has worked on a plethora of different projects since then.
She has also had a successful radio broadcasting career, hosting the weekend breakfast show on 2FM with Baz Ashwany. In 2013, she joined TV3 and now hosts Late Lunch Live along with Martin King.
You'll be able to catch up with Lucy's blogs here - don't miss them!