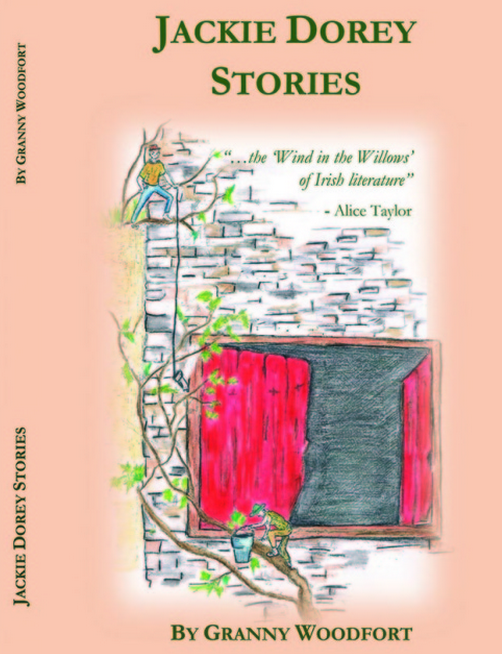 Inspire your kids' imagination and give them an insight into the traditional way of story telling with the recently launched Jackie Dorey Stories.
The unique book aimed at children aged between five and ten was launched by Cork author and artist, Elizabeth Giles. Also known as 'Granny Woodfort', the 82-year-old great-grandmother has compiled a collection of her favourite Jackie Dorey stories, featuring an eccentric family of tiny people who live at the bottom of a beech tree.
The stories have been passed down through generations of the Giles family and hark back to simpler times, with titles such as The Blackberry Jam Story and The Wool Gathering.
First hearing about Jackie Dorey nearly 80 years ago, he was described to Elizabeth as "a little man who lived amongst the tory tops in [her] wood and that he would not like to find small girls lost in the wood after dark."
While the idea of him frightened her, the story captured her imagination and she started to invent her own stories about the little man and tell them to her sister after dark. When she grew up, she told the stories to her kids and then her grandkids who persuaded her to put them all together in a book - Jackie Dorey Stories.
Rich in detail and full of old-fashioned charm, children will be intrigued by the unusual lifestyle of the Dorey family in these imaginative tales. A talented artist, the book features beautiful illustrations by Giles, to further bring the characters and their adventures to life.
Jackie Dorey Stories also includes an audio version, read by Granny Woodfort and featuring a number of songs written and performed by her family.
Available to purchase from Shedels