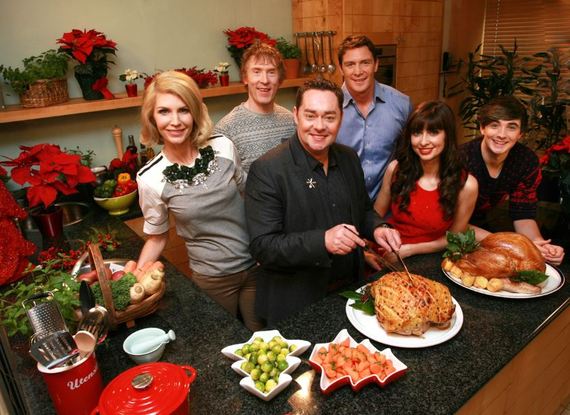 This Christmas, Irish consumers will consume 800,000 turkeys, buy 400,000 Christmas trees and decorate their house with 280,000 poinsettia plants.
The research conducted by Kantar also revealed that in the last four weeks leading up to the 25th of December, Irish consumers will typically spend €104million on bacon and ham.
To ensure the Christmas dinner is stress-free this year, the Bord Bia Quality Kitchen have launched a range of Christmas recipes to help over the festive season. To mark the launch of the recipes, which includes Ham with Port, Orange and Redcurrant Glaze, Bord Bia's Quality Mark ambassadors have been revealing what they love most about the holiday season.
Renowned chef Neven Maguire is looking forward to some much needed rest and relaxation, TV and radio presenter Aoibhinn Ní Shúilleabháin can't wait to enjoy her mum's traditional cooking while former rugby player David Wallace loves the smell of bacon on Christmas morning.
For mother-of-three Yvonne Keating the best thing about the holidays is spoiling her nearest and dearest, chef Donal Skehan times the turkey preparation with his annual morning dip and, finally, Hector Ó hEochagáin can't resist tucking into sandwiches made from tasty leftovers.