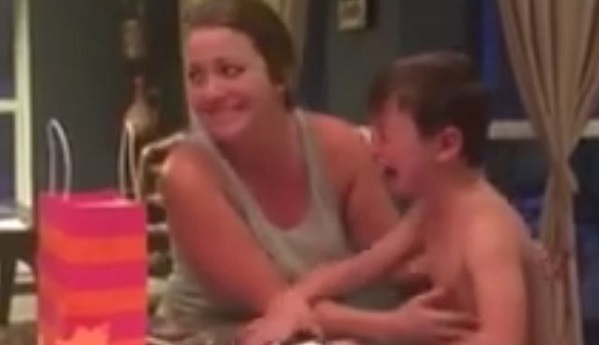 There is nothing quite like the excitement of a new baby, especially for young children who just can't wait to be big brothers and sisters.
This was totally true of eight-year-old Brady Hooper, who recently found out that he's finally getting a younger sibling.
In a gorgeous video shared by his mother, Ronda, to Facebook, Brady is presented with a gift bag containing a very special surprise.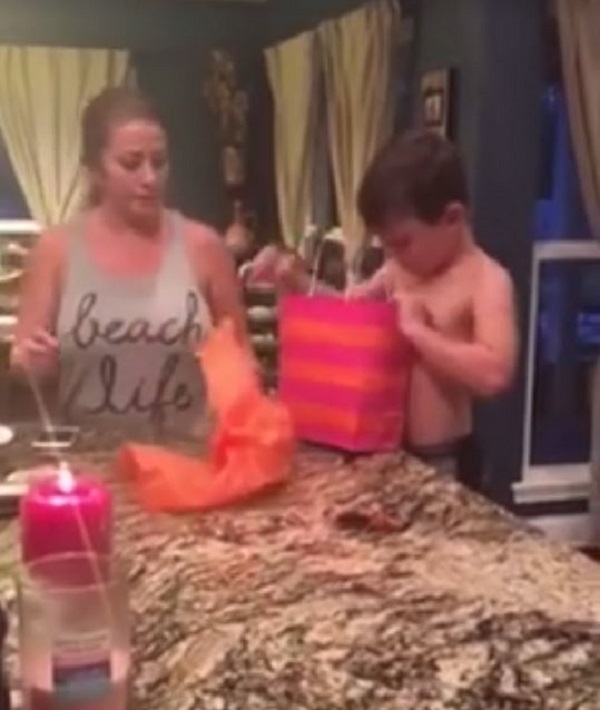 Despite insisting that he knows what is inside, Brady is confused as he pulls out a T-shirt bearing the words 'Big Brother'.
"I'm not a big brother," he says, looking to Ronda, puzzled.
The picture starts to become clearer, however, when Ronda points to the ultrasound photo that was tucked into the T-shirt.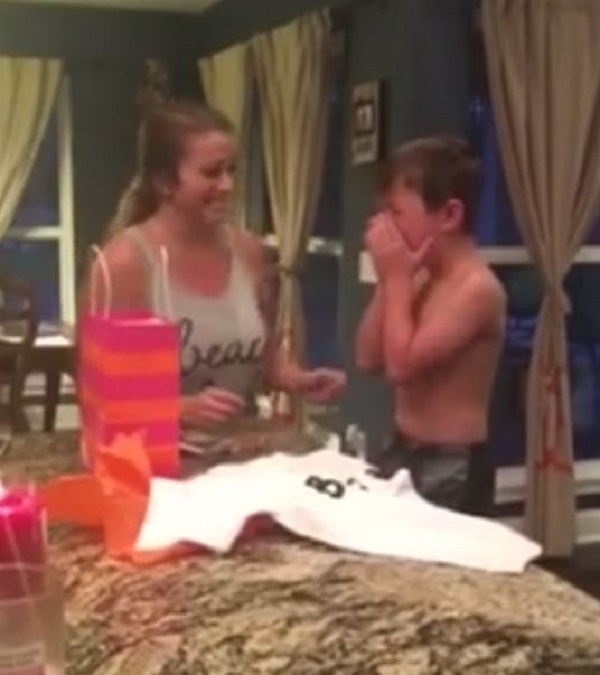 Once the penny drops, Brady is totally overwhelmed by the amazing news that she is expecting – so much so, in fact, that he breaks down in tears.
"I've been praying!" he says, excitedly, as he hugs his family and sheds tears of joy.
Unsurprisingly, the video has been doing the rounds online, charming people all over the world.
"This video gets me every time! Love it! Congrats to you guys!" wrote one Facebook friend.
It looks like Brady has a very exciting few months ahead of him.
SHARE to bring a smile to a loved one's face today.