Jump Zone has now opened in Liffey Valley Shopping Centre to add to Sandyford and Santry.
Do you have an adventurer at home? A little thrill-seeker who is full of energy and is happiest spending hours being active? Every household has one and parents know it's their job to nurture this amazing personality trait. A kiddo who is full of beans is a blessing, but it can be a challenge when it comes to finding the best way to keep them entertained. Mums and dads need to find the right outlet for this incredible energy- and we have just found it: Jump Zone Trampolining park.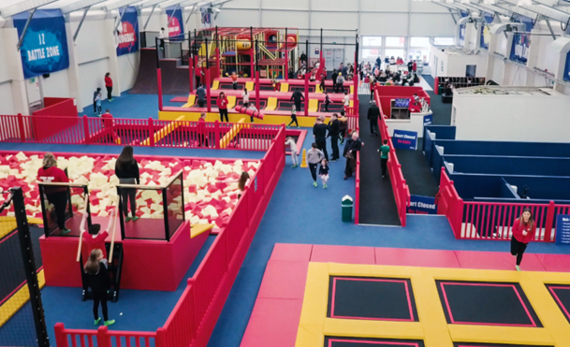 If you're little wild one has a birthday coming up, you NEED to book them a party at Jump Zone! Jump Zone is a unique party option with over 15,000 square feet of interconnected trampolining adventure. There are a range of different activities to choose from, from dodgeball courts, massive open jump courts to ninja zones, foam pits and battle zones- your kids and their energetic little pals will have the time of their lives.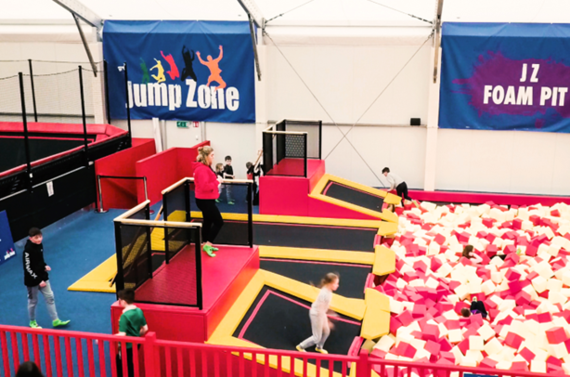 Party packages start from €16 - €21 per person and include either 60 or 90 minutes on the trampolines followed by 30 minutes in your own private party room for party food. You will be allocated a party host who will look after your group and bring them around the facility. When you book you will enjoy your own private games of dodgeball and have full access to all the attractions. The best bit for parents is that there is no clean up, you simply walk away after a few hours of sheer fun and head home without the usual party mess! Now located in Liffey Valley, Jump Zone has added to its Santry and Sandyford facilities so you can choose what works best for you and your family.
Jump Zone trampoline parks are not simply for parties. They are also the perfect place to go over the Christmas holidays- you can book a few hours of fun to tire out your little ones (which may get you a few extra minutes in to yourself while they are in bed!) The trampoline parks are also ideal for corporate or group events so the adults can go a little crazy themselves- we deserve it!
Be it to plan party adventure or simply an afternoon of sheer fun, you can find out more about Jump Zone Trampoline Parks
here
.