One of the world's most-loved celebrity couples may be on the rocks, after pictures were leaked of what appears to be the latest Hollywood cheating scandal.
Pictures recently taken at Disney World Resort in Orlando, show Minnie Mouse engaging in a kiss with fellow character Goofy, with an innocent Mickey looking on at the couple.
Disney fans took to Twitter to express their 'outrage' in HILARIOUS tweets after an onlooker spotted the couple smooching - while Mickey watched from the shadows.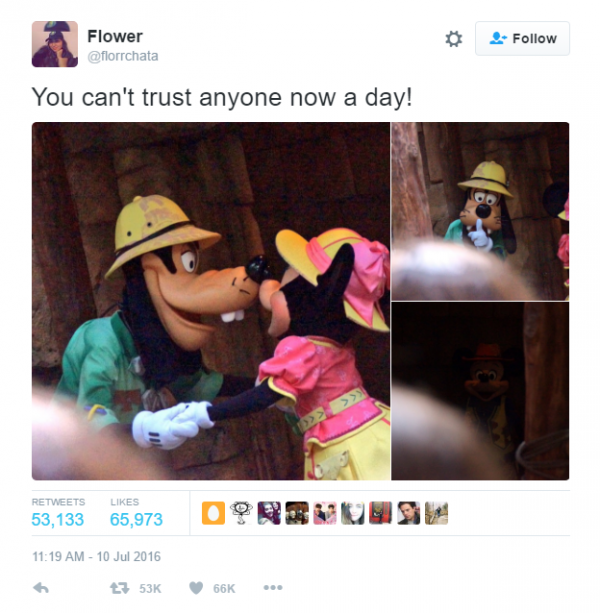 The original tweet that sparked the uproar on Twitter now has over 65,000 likes and 53,000 retweets.
After the tweet, which quickly went viral, many Disney fans came forward to weigh in with their own thoughts on the scandal.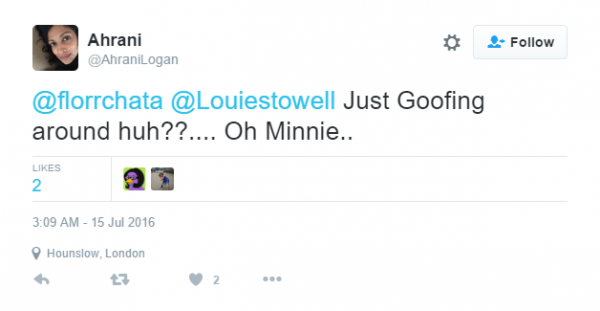 A number of Goofy related puns ensued, with many tweets describing Minnie's cheating as "goofing around"

Other fans were showing their support for Mr Mouse at this hard time, describing Minnie as "unfaithful" and "a fool."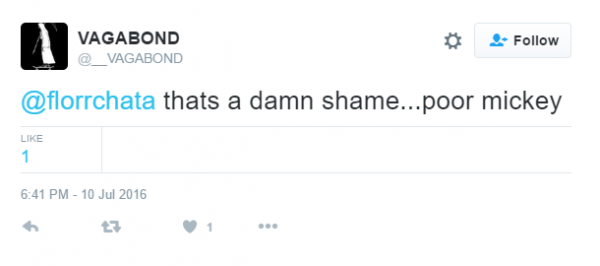 While the status of the couple is currently unknown, we do hope that Mickey and Minnie can get through this rough patch.
We contacted Minnie, Mickey and Goofy, but they refused to comment on the scandal.