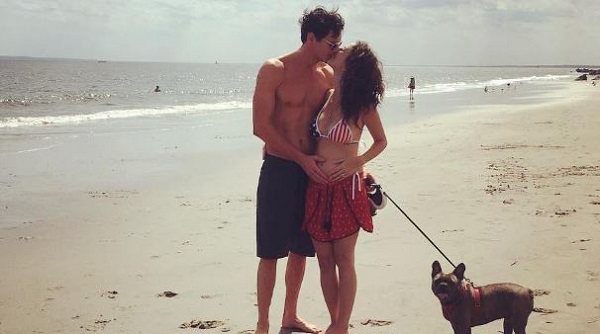 If there's one pregnancy trend that we can absolutely get on board with, it's the babymoon – and it's safe to say that this star has done hers in style.
British actress Kaya Scodelario is doing her first pregnancy right, having just jetted back from a romantic holiday in Santorini with husband Benjamin Walker.
The former Skins star took to Instagram to mark her 'perfect babymoon', posting a series of stunning, sun-drenched photos from the island getaway.
Alongside a series of beautiful couple shots set against the Greek island's amazing scenery, Kaya shared a beautiful photo of herself and 'Bump' posing proudly, poolside.
"Santorini, that was magical," wrote the 24-year-old, promoting a 'like' spree from her legion of devoted followers.
Kaya, whose star has been on the rise since bagging a role in The Maze Runner trilogy, announced her pregnancy in June via the photo-blogging site.
"I love you Benjamin. I love our little family," she wrote, beside a photo of herself and her husband sharing a kiss on the beach.
It looks like Kaya is really enjoying this special time.
SHARE with a fan of the star who will love these gorgeous photos.