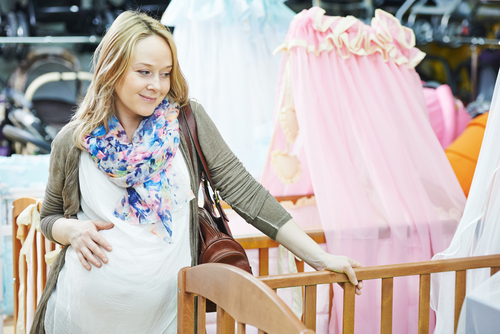 Having a baby is expensive and even more so when it is your first and you have to start buying things from scratch. However, with a little bit of preparation and effort you can keep the costs down and still have everything you need.
Ask family members and friends for items
If you know any family members or friends who have had a baby recently you would be wise to ask them if they have any items like a Mose's basket, cot, blankets or even bathing equipment that they wouldn't mind handing down to you. These are the types of items that tend to be expensive even though your little one will grow out of them fairly quickly; they are also quite bulky so most mums will be delighted to get it out of their house.
Check out websites/ baby markets
Have a look on buy and sell websites or check out if there are any local baby markets coming up where you can pick up reasonably priced, good quality items. However, when you are buying something secondhand it is important you make sure it comes with all parts intact, the manufacturer's instructions and that it hasn't been recalled.
Only get things in the sale
January is a good time to pick up items because there are some great sales on. If you have time and aren't in a hurry, have a shop around to ensure you get the best price available.
Stock up on necessities when on special offer
When you are in the grocery store, pick up wipes, creams and lotions whenever they are on offer. These are the types of items you will always need with a new baby in the house, and they'll never go to waste.
Get items as gifts
When friends and family ask what you need or would like, ask them all to get you vouchers from the same store so you can pick up items whenever you need them. Don't be embarrassed to ask either, they are going to buy you something for the baby either way and would only be too delighted to pick up something that they know will give you use.