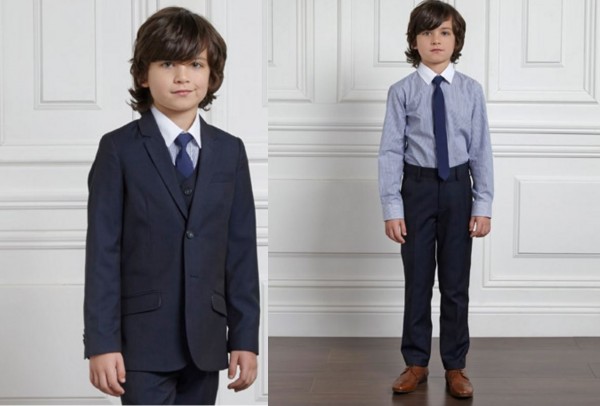 Communion season is well and truly upon us, and while many of you will have been sorted for your children's outfits long ago, there are most likely quite a few of you who are still on the hunt.
If you're worried that you've left it too late to find an amazing outfit for your little boy, then we're here to reassure you that this is not the case! In fact, some of the most beautiful pieces have only just dropped in stores – so waiting to invest was wise!
If you're still on the lookout for a super-cool formal outfit for your little man's big day, we have some gorgeous options below.
Paul Costelloe Living Boys Navy Suit Trousers, €25; Blazer, €50, Dunnes Stores
If you're looking for something slick with more of a summery vibe, navy is absolutely the way to go. This Paul Costelloe suit is just gorgeous, and the best part is that your little man will get plenty of wear out of it going forward – at weddings and christenings, or other special occasions.
For more information, check out these links: trousers; blazer.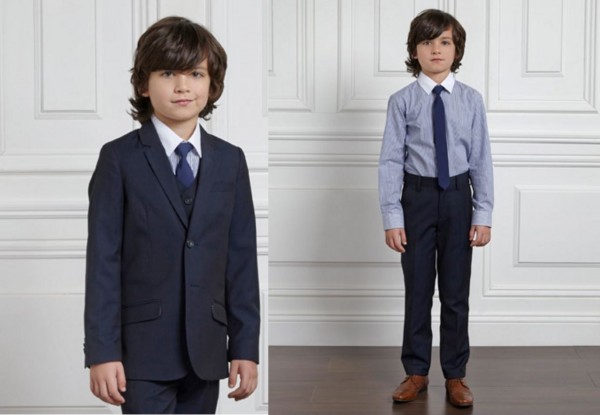 Boys Pink Stripe Print Smart Shirt, River Island, €20
While the traditional approach is to match up a navy suit with a white shirt, pink is becoming the more popular option of late. Why not go for a traditional white shirt for the all-important ceremony, then switch things up for the family meal or gathering with a pop of pink? We love this River Island number.
Click here for more information.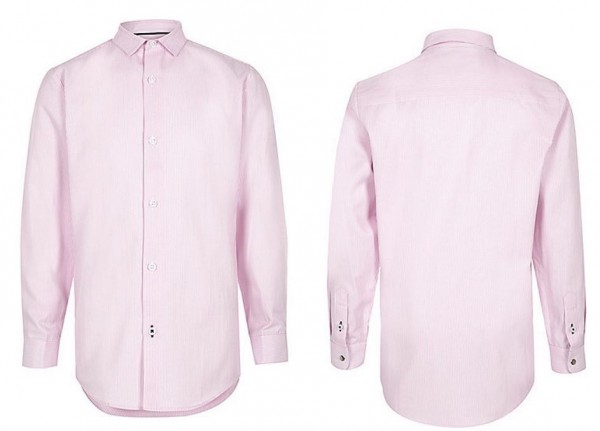 RJR John Rocha Designer Waistcoat, Shirt and Tie Set, Debenhams, €33.75 - €44.55
Once you and your little boy have chosen a suit, the rest is plain sailing, right? Well, unfortunately, that's not always the case, because trying to match everything up can be so darn fiddly! That's why we love the idea of this package, which includes the waistcoat along with matching shirt and tie. You really can't go wrong!
Click here for more information.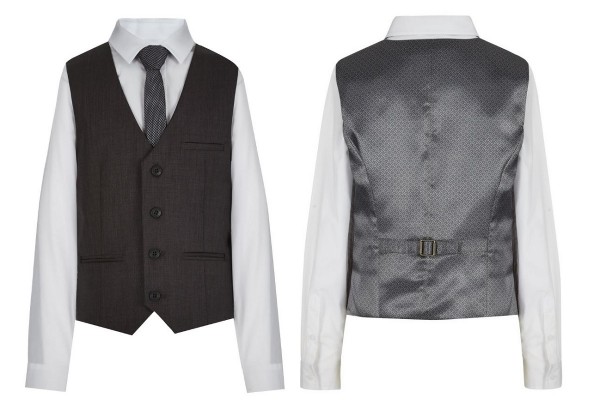 .
Boys Navy Blue Suit Jacket, €55; Trousers, €33, River Island
We really love the colour of this suit; somewhere between a charcoal and a navy-blue – a great investment outfit. If your little one is style-savvy, he'll appreciate this beautiful two-piece from River Island, with funky lapels and room for a pocket square.
For more information, check out these links: jacket; trousers.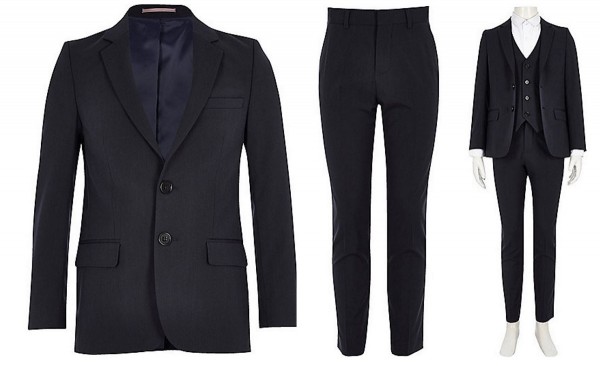 Paul Costelloe Living Leather Shoes, €35, Dunnes Stores
Unless you're opting for a totally clashing suit, a pair of dark-brown shoes will take your little one anywhere. We love the detail on these gorgeous ones from the Paul Costelloe Living collection, which are great quality and look super-fancy.
Click here for more information.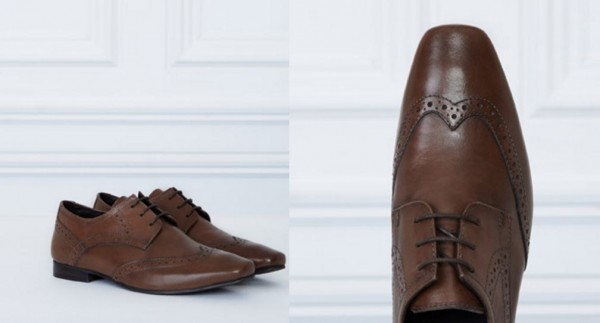 Grey Tailored Fit Suit, €49 to €57, Marks & Spencer
A grey suit is a great investment for your little boy, especially at this time of the year, because it will look great with every shade from neutral to pastel or brightly-coloured. Team with a white shirt for the Communion ceremony; change up to a pastel pink for the family meal; and swap it for a cute, patterned number for your next fancy gathering. This suit is available for ages three right up to 14.
Click here for more information.