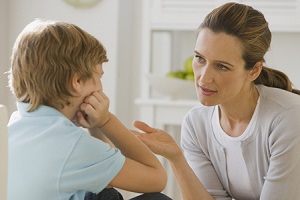 Separation can be extremely difficult for couples; there is a huge loss regarding the separation, and a process of grieving will follow. Many people will get through this without extra supports but, as with all grief, there are times when that extra support could be an advantage.
Separation is a transition in people's lives; there can be an added complication when that couple have children. I remember reading a statement a long time ago that marriages will end, but divorces last a lifetime – I am not sure if it feels like this for everyone, but maybe if it is a very difficult situation it can feel like that. However, it is worth reminding ourselves that, where children are involved, yes; we are parents forever! That relationship with your child is one of the most important ones that will ever exist. Where difficult separations happen, unfortunately it can often be the case that the relationship difficulties between the couple can interfere with the parent's relationship with the child.
When you find yourself in a situation like this it is important to address your own sense of what is going on; there are several ways in which you can do this. In these circumstances, both people are feeling raw; they will be going through different emotions, and it can be hard to take another person's feelings on board. The truth is that we can only change ourselves; we can't control others, but the changes we make for ourselves will have an important impact on any situation that we are dealing with.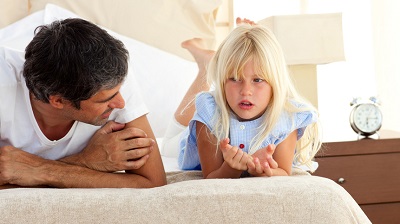 One of my favourite structures for dealing with loss and grief is from J. William Worden of Harvard Medical School (1982); this structure is a four-task structure and, for the purpose of this article I will give a very brief description of it. The tasks can be integrated and used for any life transition or crisis; all life transitions bring their own changes that impact on our lives:
Task 1: Acceptance
Task 2: Deal with the emotions
Task 3: Adjust to a changed world
Task 4: Discover Meaning from a psychological or a spiritual perspective
(Worden, 1982: p 27 – 36)
Remember that your child will also be going through their own grieving process; this takes time for them and, depending on their developmental stage, they will have different challenges due to the impact of this change. Children don't have a say in whether their parents divorce or separate, so remember there is a sense of powerlessness for them when this happens. It may, for them, feel like one of the worst things in the world, and they may hold a continuous hope that their parents will get back together again. Among other things they may feel anxious, conflicted, angry, and/or worried about the future; co-operation is needed between parents, and this can be difficult, but it is a time when we have to do our utmost to focus on the wellbeing of the child as that is what they are depending on us to do.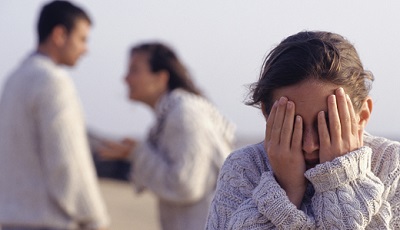 I came across these 8 Steps for Action in one of the 'Relate' books, Moving On; it may be a help to parents who are helping their children through a divorce or separation and looking to maintain good relationships between the children and both parents. Have a look and see what you think.
8 steps for action
Keep arrangements flexible and frequent.

Ask the kids what they want, and try to listen to them.

Never, ever break an arrangement with a child; reschedule dates or work around them, not the other way around.

Schedule a weekly talk with your ex about your children.

Make sure kids have space of their own – if not a room, a box or area that is theirs - in both homes.

Let them use the phone with no restrictions to keep in touch with the other parent; mobile phones and/ or email accounts can help.

Try to live near enough to each other so that your kids can make their own way (if old enough), walking or cycling between the two homes.

Lastly, if you are finding it hard, sometimes mediation is an option.
(Hayman, 2001 p 150)
Both parents are of equal importance to the child, so try not to involve the child in arguments or by undermining each other to the child. If you feel you need extra help to deal with your separation/divorce, find a counsellor or a mediator to help you with this process.
"Every word, facial expression, gesture, or action on the part of a parent gives the child some message about self-worth. It is sad that so many parents don't realize what messages they are sending." - Virginia Satir
References:
Hayman Suzie, (2001) Moving On, Breaking up without Breaking Down, Vermillion and imprint of Ebury Publishing
Worden William, J., (1983), Grief Counselling and Grief Therapy 3rd Edition, Tavistock Publications Ltd.,.