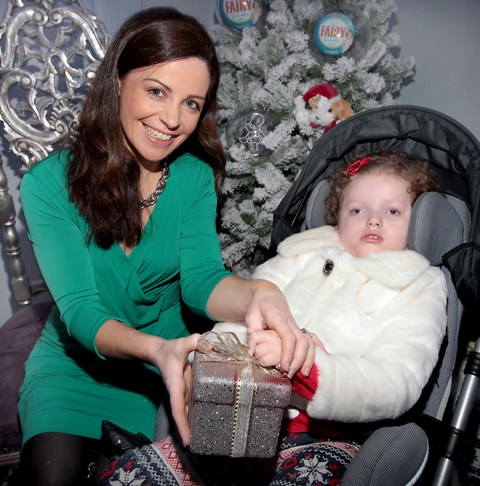 While most of us hate the chaos that snow can cause, apparently a huge percentage of us still wish for a White Christmas. According to a recent Empathy Marketing Survey, 85% of people would wish for a traditional White Christmas if they stumbled upon a Christmas Fairy Godmother this year.
Make-A-Wish child Erin (4) invited Celebrity Chef Catherine Fulvio to share in her dream of having a White Christmas. The scene looked stunning with giant baubles, large glittering stars, and of course some fluffy snow. With the support of some special friends, a Winter Wonderland was created to help launch the Fairy and Make-A-Wish Christmas Campaign.
It's not just some winter snow that we are hoping for this Christmas. Half of Irish women admitted they wish for a romantic Christmas story, along the lines of Love Actually. When it came to Christmas dinner, traditional Turkey and Ham is still a favourite, however 40% of those survey said they would like something different on Christmas day, with Lamb dinner in the lead, followed by Goose and Duck. Despite the greasy dishes, 81% of Irish people said they wouldn't be put off hosting Christmas dinner in order to avoid the wash up after.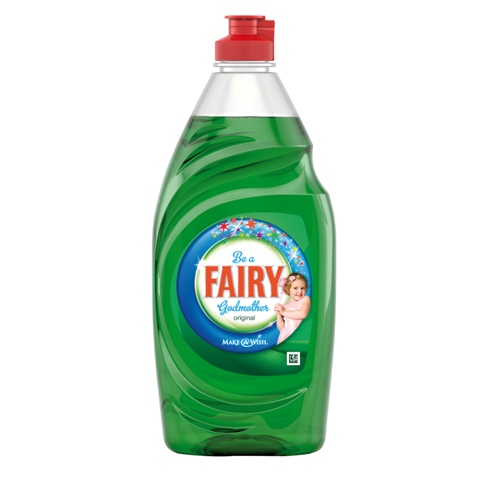 Make-A-Wish Ireland helps children with life-threatening conditions to have their special wish come true. In the last 9 years, Fairy has supported Make-A-Wish to help grant even more magical wishes. This Christmas, anyone can be a Fairy Godmother and help children with life threatening illnesses to see their wishes fulfilled.