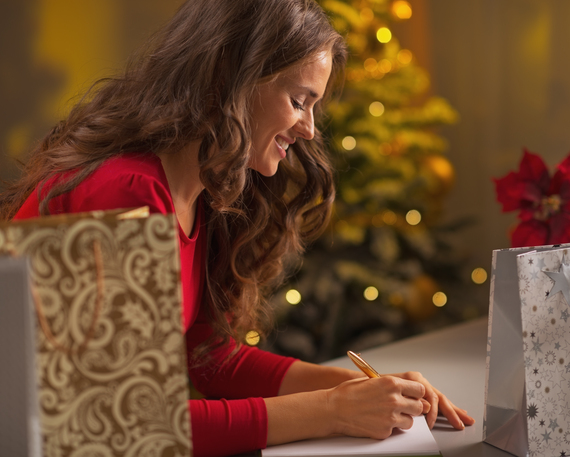 With the excitement of Santa visits and school holidays, normal routines can go completely out the window at Christmas. During the school week, children tend to get up, eat and go to bed at certain times. The schedule for the weekend can be less structured but it's only for a day or two.
Christmas breaks can last upwards to two weeks, and not having the usual routine can leave children feeling overwhelmed, and may lead to battles at bedtime and tantrums at teatime.
Barnardos Project Worker Fiona Arundel shares some advice on how to manage routine during the Christmas holidays.
Fiona,.Barnardos said, "Christmas can be a magical time but many parents worry about how the lack of routine will disrupt their day-to-day and add stress to an already hectic time.
"There are three things parents can do to help manage routines during the holidays: Plan; Organise; Relax."
Plan
"A little planning goes a long way in terms of the holidays," said Fiona, Barnardos. "You don't need to spend money to entertain the family. Take out your calendar and think of some ideas to plan your activities."
"Parents can release their inner child and get involved with simple games and fun playtime - build Lego blocks, take part in a charity fundraiser, look around the garden for Santa's footprints or Rudolf's carrot or watch their favourite Christmas movie," added Fiona.
Organise
Christmas won't have the same routine as school time, but parents can try to plan for some sort of routine. Telling the kids, 'Tomorrow we're going to see nanna' or scheduling in a family activity here and there, can help give the holidays some structure.
When it comes to eating, Christmas is a time of excess, but parents can try to give out some healthier snacks in between treats.
The transition back to the school routine can be made a little easier by bringing the children's bedtime forward by a few minutes every night during the Christmas holidays, so they are going to bed at their normal hour by the time school comes around.
Relax
Most importantly – don't stress, relax and enjoy this magical time with the family.
"Don't worry too much about routine during the holidays," says Fiona. "So the children might play a little later, or stay up a little later - this is all ok and what the holidays are about. These are special days where you get to enhance that magical, special bond with your children. When you relax, the children will too!" says Fiona.
You can support Barnardos and help give a child a happy Christmas and a brighter future, by donating online at
www.barnardos.ie/christmas
or by calling 1850 216 216.
Barnardos provides specialised early intervention and prevention services to almost 9,000 children and families in 40 community based centres across Ireland supporting them to achieve their potential in life.