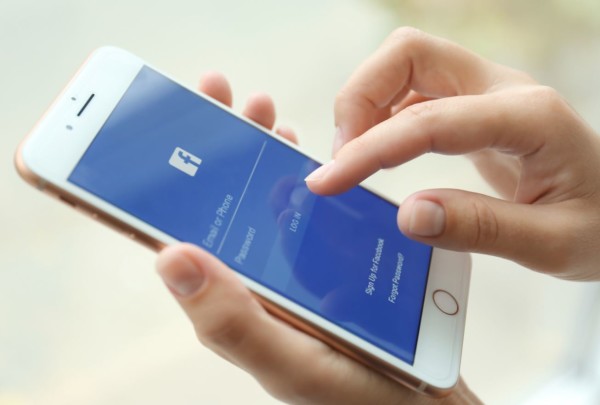 Finding out you are pregnant can be a time of both joy and trepidation; a whole new chapter is about to begin and it can, understandably, be quite overwhelming.
You will no doubt be curious about what the next nine months hold, especially if this is your first, and are sure to have plenty of questions buzzing around your head.
Simple things like what size Baby is at any particular stage, what kind of foods you should avoid and how you can stay fit and healthy, both physically and mentally, will no doubt pop into your thoughts in the middle of the night.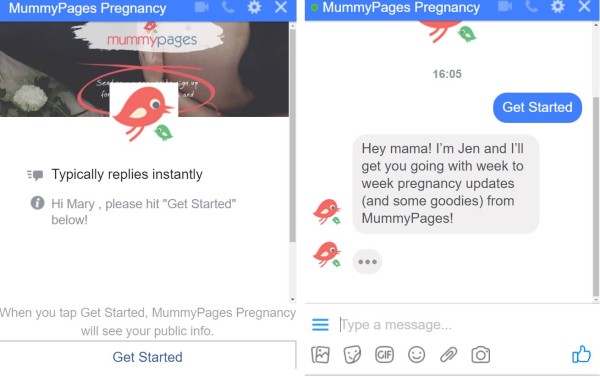 And that's where MummyPages' chatbot, Jen, comes in.
To help you enjoy your pregnancy as much as possible, we have created Jen, a chatbot service within Facebook that will follow you on your entire journey.
Jen is technically a robot, but she is fun, easy to understand and knows all there is to know about pregnancy.
While you can't actually ask her your own questions, Jen will offer you various directional buttons depending on how you're feeling or what you're interested in, be that baby names or exercise tips.
Jen is the first of her kind - and, in fact, won a DigiDay Award in May 2018 for basically being the best eMessenger service - but she is still learning.
She may offer tidbits that you don't relate to or not have an answer for a particular question, but every day is a school day and what info she does have will be valuable and fresh.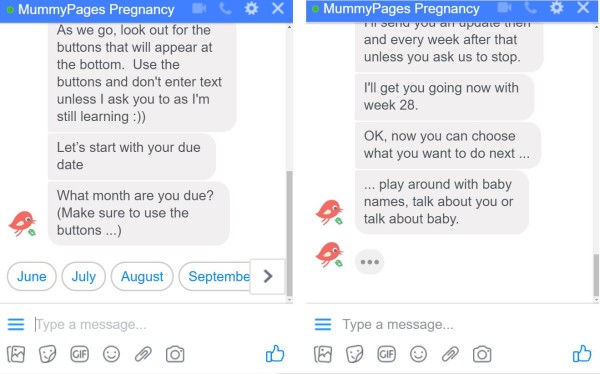 Jen will ask you various bits of information, including your due date, when you first sign up so that she can send you messages tailored to your stage.
You will then receive weekly information relevant to you and your current week/trimester.
With the help of Jen, you can discover how Baby is developing, what's going on with you and even find that perfect name for your little bundle.
To get started, simply click here.