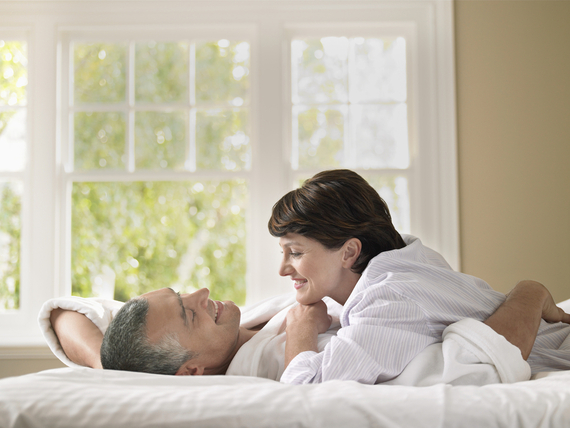 There's a common misconception that as women grow older, they begin to lose interest in having sex. However, this is a myth often believed by those who don't rate sex as being important to begin with.
A new study showed that when it comes to love making, age is no barrier. Those who have a healthy sex life in middle age, continue to have a healthy sex life as they grow old.
American researcher Dr Holly Thomas said that sexual activity later on in life is most dependent on a woman's view on having sex and how much she enjoyed it:
"There's this popular public perception that as women age, sex becomes unimportant, and that women just stop having sex as they get older. From our study, it looks like most women continue to have sex during midlife."
In their study, it was found that those who rated sex at a higher importance were three times more likely to remain sexually active at an older age than women who said it wasn't important at all.
She added: "A woman's sex life may change over time, but that doesn't necessarily mean sex isn't important or she isn't enjoying it. But at least in the four years that we were examining, the vast majority of women who were sexually active continued to be sexually active."