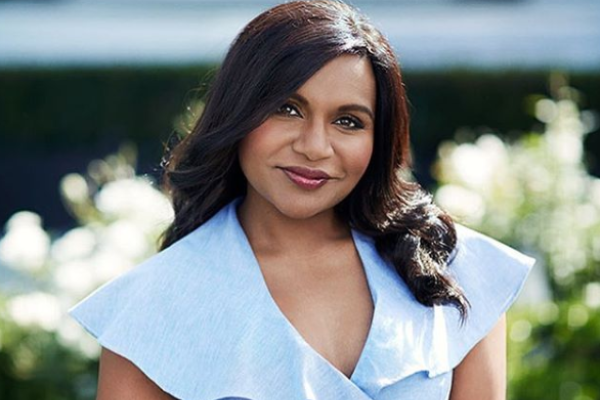 Mum-of-one Mindy Kaling is at the top of her game - she's starring in A Wrinkle in Time, is working on her new series Champions, and is mum to her three-month-old daughter Katherine.
We can't help but admire the single mum's determination and talent. However, things haven't always been easy for the 38-year-old.
One tweet from her The Office co-star and longtime friend B.J. Novak reminded Mindy how far she's come:
When I met @mindykaling she lived in a small apartment on Fairfax Ave. This is what's in front of that building today. Congrats Mindy and a future congrats to all those who see you in it and are inspired to do great things. @WrinkleInTime pic.twitter.com/tGpwA9mBsQ

— B.J. Novak (@bjnovak) March 9, 2018
During a recent appearance on Today, the writer said of B.J.'s tweet, "That actually makes me want to tear up... That's really moving... When I was coming up, there was no one who looked like me on TV or film and that was such a nice thing that he remembered that."
"I'm legit crying!" Mindy said through tears to Today's Hoda Kotb.
Indeed, representation is an issue that has come to the fore as actors, writers, and other artists of colour have stressed the importance of diversity in the media.
As a message to young girls out there who may feel as underrepresented she did, Mindy added, "You dream big, you can get whatever you want."
Mindy also touched on what life has been like since Katherine came into her life. "She's so great and I just love being a mom," the producer said, "It's just incredible."
Hoda asked if the three-month-old is very responsive yet, and Mindy joked, "Zero feedback except for crying for the longest time. Then you start wondering, 'Does she care about me? Know about me besides that I'm a food source for her?'"
The new mum said that her baby girl is also 'incredibly easy to make laugh'.
"It's very nice actually because versus my real job where it takes so much effort to make these shows and everything...I just sing The Sound of Music to her and she's cracking up. It's the best," she continued.
Hoda also wanted to know if Mindy's had to adjust her busy schedule due to her new role as a mum, which Mindy answered simply with, "She bleeds over into all parts of my life."
"Sometimes I find myself... staring at my phone at a photo of her during a meeting," the actress said, "I'm just looking lovingly at a photo and everyone's like, what are you doing?"
We know that feeling!
Mindy's honesty and unmistakable sense of humour definitely shine through every time she talks about her little one.