Mrs Hinch has been pulling at our heartstrings this morning.
The cleaning influencer, whose real name is Sophie Hinchliffe, has been reflecting on different moments over the past few years and decided to have a look back at the moment she told her dad she was expecting her first child with husband Jamie.
Sharing photos and videos from different dates requested by her fans to her Instagram Stories, Sophie posted the emotional moment she told her dad the news that she was pregnant back in 2018.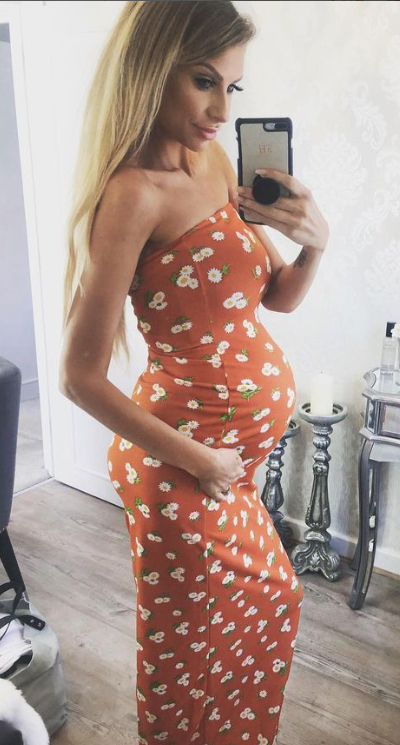 The video shows a box in front of Mrs Hinch's dad and as he opens an envelope, the card reads 'Hello Grandad' alongside a snap of Sophie's ultrasound.
Overcome by emotion, her dad bursts into floods of tears as Sophie tells him, 'You're going to be a grandad'.
The 33-year-old captioned the sweet post, "When we told my dad me and Jamie were expecting our first baby. Our Ron".
Sophie and Jamie welcomed Ronnie into the world on June 20, 2019. They then announced they were expecting their second child in January 2021, and Lennie arrived on May 22 of that same year.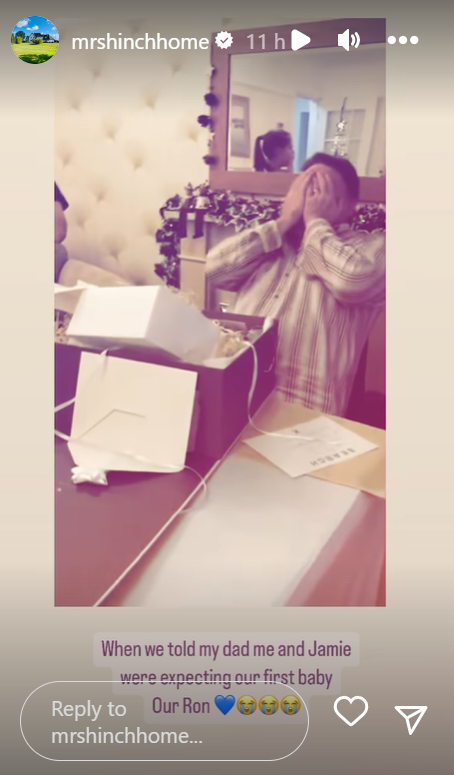 Mrs Hinch has recently opened up to her 4.7M Instagram followers about her family life and revealed that her dad had been experiencing ill health and was in hospital.
"My dad is in hospital at the moment, guys", she admitted before adding, "he's never been blessed with fantastic health".
"Dad is in very, very safe, amazing hands. The nurses, you are incredible… I just want my Dad home".
After three weeks of being hospitalised, Sophie's dad was released from hospital last month. Posting a lovely photo of him with Ronnie and Lennie, Sophie penned, "It's been 3 long weeks in hospital but grandad is now home. We love you dad".