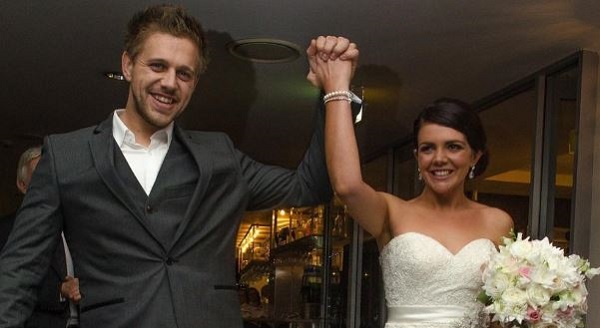 As much as we try to deny it, there are some men who will just point-blank refuse to date a single mother; whether it's down to a lack of experience with children or fear over the added responsibilities of that relationship,
Well, one mum wants those men who are set in their ways to reconsider – because, as she says, dating a single mother is worth it.
Mel Watts, a mum-of-three and blogger at The Modern Mumma, took to her website this weekend to set the record straight on what it's really like to go out with a single mum.
"We aren't damaged goods. And it's not like throwing a sausage down a hallway," she wrote, sharing a gorgeous photo of her husband and her son together.
Mel is the first to admit that it can be 'daunting' entering into a relationship with a mother – there will be many nights spent on the couch watching Disney, no such thing as undisturbed sleep-ins; and he will end up having to share her with her little ones.
However, the return is so much more: "If you're willing to love someone who has children then you'll get double if not more love in return. It can be hard and it can be messy. By all means it can be difficult. But worth it."
"Why it's so worth it: That woman you're thinking about is loving, she is kind-hearted and caring. How do I know this? Because she is a mother," Mel added.
Mel's 118K-strong following clearly agreed, with many taking to her Instagram page to praise her for her candid post.
SHARE to bring a smile to a fellow mum's face today.