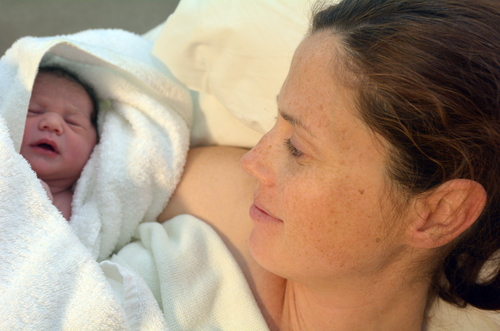 New mum Jodie Shaw was so sick of people telling her that she didn't give birth because she had a caesarean section that she took to Facebook to show just how real it was.
Taking to the Birth Without Fear page, Jodie shared a very raw photo of her "no ordinary" scar to show that there is not just one way to give birth.
Explaining how a C-section was not how she had planned her delivery to go, the mum wrote how "despite what our birth plans might say – sometimes we don't get a choice."
Jodie very bravely urged everyone to think for a minute before they judged anyone on how their baby arrived into the world.
"Why would you choose a major operation and six weeks of recovery?" she said.
"This scar saved me from losing a life threatening amount of blood and meant my baby was brought into this world as she should be. Healthy and unharmed, as was I."
What an incredible woman!
SHARE Jodie's inspirational words.