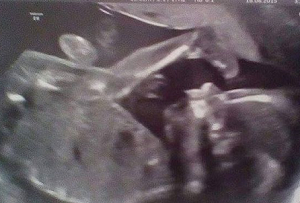 We have heard of babies clapping along to music in the womb and even smiling at their parents, but this latest claim from a mum-to-be is rather astonishing.
Pregnant Rebecca Melia, from England, has claimed that her deceased mother made an appearance in her unborn child's recent ultrasound.
Melia's mother passed away earlier this year following a long battle with kidney cancer, but she believes that she reached out to her daughter at her unborn son's latest scan.
Speaking to local media, Melia revealed how she had been looking at old photographs of her mother before the June hospital appointment, wishing that she would have been able to come with her.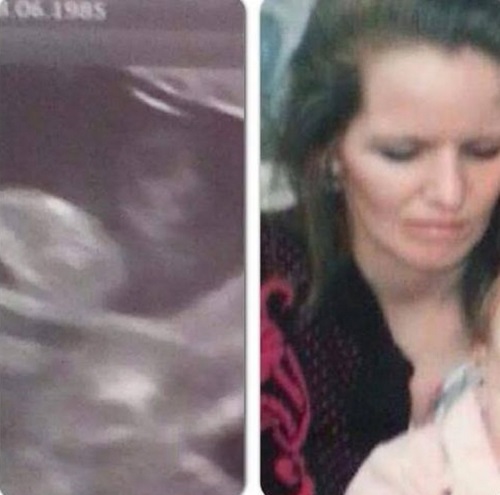 After being handed the ultrasound photo after the scan however, Melia is convinced that her mother was indeed present for the special moment.
She has pinpointed the area just next to her little one's calf, claiming that an unusually-shaped shadow in the background bears a striking resemblance to her beloved mother.
Commenting on the incident, she said: "Not even thinking what was to come, the lady gave me the picture and she said, 'I think you might like this one' with a smile on her face. And the nurse did know my mum had passed away."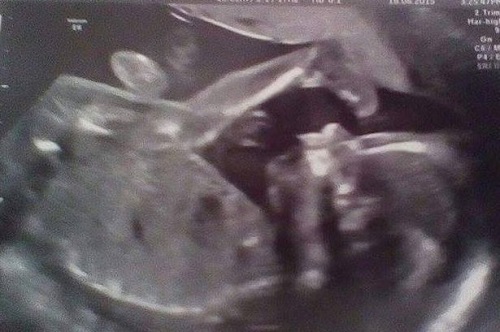 "I couldn't believe it, I was shocked, happy and overwhelmed all at the same time. My mum's face, which I longed to see, was there as clear as day on my scan," she added.
What do you think?