The build up to going to the hospital to have our baby and the first few weeks that we come home are an absolute haze. We're in a bubble in that time. It's just us and our family, getting used to having a little (loud!) human around and trying to get into a routine. Especially nowadays, when keep our little bubbles small and our trips out and about to a minimum to protect our little one.
So when we need some essentials – bibs, nappies, wipes, babygros – it can feel a little daunting to get out and get what we need. And right now, with so many places closed, it can feel like finding some cute baby clothes and Mummy essentials is impossible!
Which is why the Mummy Kit bespoke baby hampers are the best ideas we've come across in an age!
Mummy Kit was created to take the work out of preparing for the start of life as a new mum and to help with babies for the first year. Research showed, most mums either did not know what to pack in their hospital bag, ended up buying too many products, or bought the wrong products which they never even used… wasting time and money! But Mummy Kit handles all that with their cover-all needs hampers, including their best-selling hospital bag kit!
Then, once baby has arrived, parents have even less spare time, but still need to purchase an essential set of baby care products each month. At Mummy Kit, they know this process can be simpler, more convenient and cost efficient, by buying their essentials Mummy Kit!
Mummy Kit know, as new and seasoned Mummys themselves, it takes all of your time to look after a baby. So they are there to help life get a little easier, meaning parents can spend less time shopping and more time cuddling baby (and all the other 'fun' parts of being new parents involves!).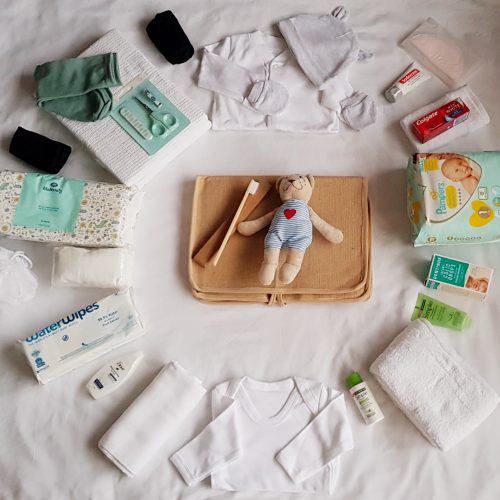 Customers can purchase a once off Mummy Kits or subscribe monthly for the Growing Baby Mummy Kit, for newborns right up to 12 months old. There are lots of Mummy Kit baby hampers to choose from, specially packed with tried and tested products to help mum spend less time shopping and more time with baby. It is also a wonderful gift for mums to be for this special time in their lives. Mummy Kits' amazing team is made up of mums, so they know time is precious with a new baby to look after. They make life more convenient by supplying Mummy Kits for a great start to baby-life.
Choose from:
Bestselling Hospital Mummy Kit
New Mummy Kit
New Daddy Kit
Compact Mini Hospital Kit
Essentials Mummy Kit
The large Deluxe Mummy Kit
Or create your own Bespoke Kit from the preselected products!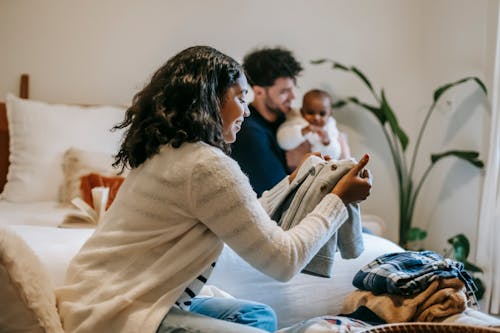 The baby hampers contain all of the essentials needed to welcome a new baby and aim to make everything as easy as possible for mum too. Most can be customised and can also be tailored for baby's age and gender – adorable!
But our favourite idea is their absolutely genius subscription hampers. Designed as a monthly delivery, it contains everything for mummy and baby in one easy and convenient bundle to take the stress away. That's one less thing for Mum to worry about!
Check them out here!