While many of us would expect flowers, a candlelit dinner or a (very) large box of chocolates for Valentine's Day, sometimes our significant other can get it so, so wrong.
With February 14th fast approaching, we asked MummyPages Mums to share the worst, funniest or most unusual gift that they have ever received on the official Day of Love, here's what they said:
1. Lorna G. Robinson: "A cactus. A flipping tiny cactus. Don't tempt me to tell u where I thought of shoving it..."
2. Rhonda McDonald Boyle, Dublin: "Nice underwear that was too small - I still don't know if it was a hint lol"
3. Tammy Keane: "A heart shaped toilet seat. The fool that gave it to me thought it was a plaque for the wall. I was worried about his reading skills after this and the relationship went down the toilet too - now I'm married to a beautiful man."
4. Eibhlis Lucey, Cork: "I got a pair of runners once. Took me awhile to figure out what to do with them - run a mile, which I did. Thankfully."
5. Linda Sallie Guest: "A pineapple. I happened to say I liked them the day before Valentine's."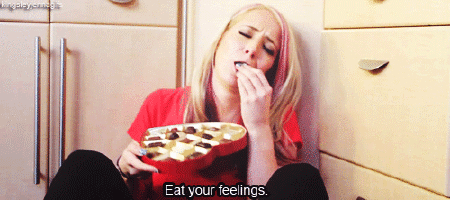 6. Niamh Lyons, Dublin: "An ex gave me a used Arnotts voucher which had "loads left on it" .. He then got in a strop because I got him nothing and didn't talk to me all night. He was 35 if I remember. There was €14 left in the voucher. Very, very thankfully I married an actual man after him."
7. Laura Nolan, Carlow: "I got an Ireland rugby shirt which was conveniently big enough to fit him and I very rarely get to wear it! Men always thinking of themselves!"
8. Penny McCarthy: "I got a florescent safety vest... Another year I got a foot pump for the car. It's a good job Valentine's Day holds no importance for me at all."
9. Beth Ward: "I've got a dehumidifier and I bought my hubby a Dyson! That's true love for you!"
10. Stacey Batisa: "The first Valentine's after we got married, my husband came home from work and gave me my card, saying "Im really sorry babe I didn't realise". When I opened the card it read, 'To my boyfriend'. He double checks now."
11. Emilie Beugoms: "A kettle... Almost broke up with him until he said that it would warm my cup of tea like I warm up his heart. Cheesy as hell, but the effort didn't go unnoticed."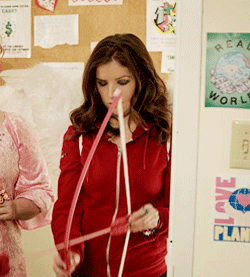 12. Angelina Kemp: "I once got a pen off my hubby. It was one of those pens that had your name on it and a sweet caption underneath about your name. However, the one I received simply said: "They did not have your name". Hmm, must have taken him hours picking it out!"
Seeing as Valentine's Day is all about love, we thought it appropriate to finish with Shannon Lid Byrne's poem:
Roses are Red, Violets are Blue,
I have a poem here for you.
I will tell a tale of how the two of us met,
A rhyming story is what you'll get.

I met my husband when I was sixteen,
In college I thought he was a dream.
But it wasn't until a nightclub dance,
That we first gave each other that glance.

We danced a slow set with one another,
Funny 'cause I was asked first by his brother!
We had our first kiss then the song did end,
Then I had to leave and go with my friend.

I waited two weeks to hear the phone ring,
It never came - that was a hard sting.
Then in college I saw him across the room,
Would we meet? Would this romance resume?

So to skip along this long, long tale,
We moved to America - flew not sail.
We married each other sixteen years ago,
Gave birth to two girls as our love did grow.

But one Valentine's night he gave me a gift,
I was so excited and opened it so swift.
To my horror lay a strange sexual device,
I was told it was for him and it wasn't very nice!

So you see it hasn't always been an easy life,
We've had our ups and downs and some strife.
But we always stick together no matter what,
'Cause we have each other, the girls and that's a lot.

When I broke my two legs he took good care of me.
Cooking and cleaning and doing it with glee.
I was in a car crash that left me in bits,
But I'm alive and well and I've kept all my wits.

So I'd love to win for him this fabulous prize,
'Cause he's done all the cooking and he opened my eyes.
That there's always someone worse off than me,
And I do love him so very, very fondly.