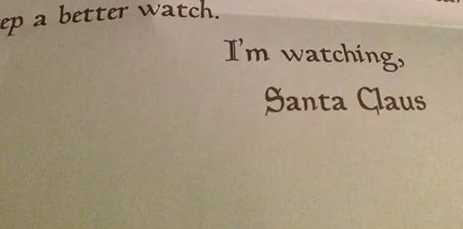 A mum's letter to Santa has gone viral as it warns a little girl called Lydia that if she does not behave herself she won't be able to get back on the 'Nice' list before Christmas.
Santa warns little Lydia that if she does not stop smacking her sister, talking back to her parents and start cleaning her room, that she will remain on the 'Naughty' list.
The letter also states that Santa will be using the cameras in her house as a way of keeping a better eye on her. Something tells us Lydia will be doing all she can to impress Santa Claus before Thursday week!
Here's what the letter reads:
"Dear Lydia,
I am sending this letter to let you know that as of right now you are on the NAUGHTY list. You have 10 days to straighten up and behave to try to get back on the NICE list. This means no more smacking your sister, or talking back to your parents, you also need to clean your room.
I will be watching and getting reports from your parents, I had them give me access to the cameras in the house so I can keep a better watch.
I'm watching,
Santa Claus"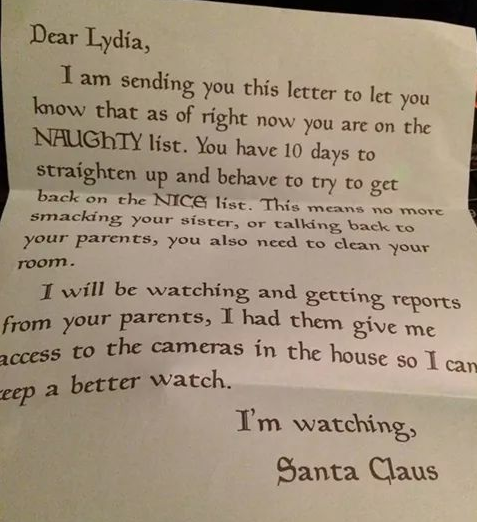 Have you tried any similar tactics in trying to get your little ones to behave on the run up to Christmas?