Most of our little ones go through their phase of adoring the mythical, and for some it's not just a phase.
The imaginary can inspire fashion choices for our kids, and why not embrace it? This season, Penneys has introduced the realms of make-believe to turn dreams into reality; the Unicorn Mania range.
With gorgeously sparkly graphics featuring the legendary creature, pastel colours, glittery sequins, kitsch accessories, fancy footwear, holographic finishes and ethereal palettes of shades; this collection of magical must-haves will dazzle your child's wardrobe.
Help them to express their imaginations through their glam garments, here's a peak of our faves from the release.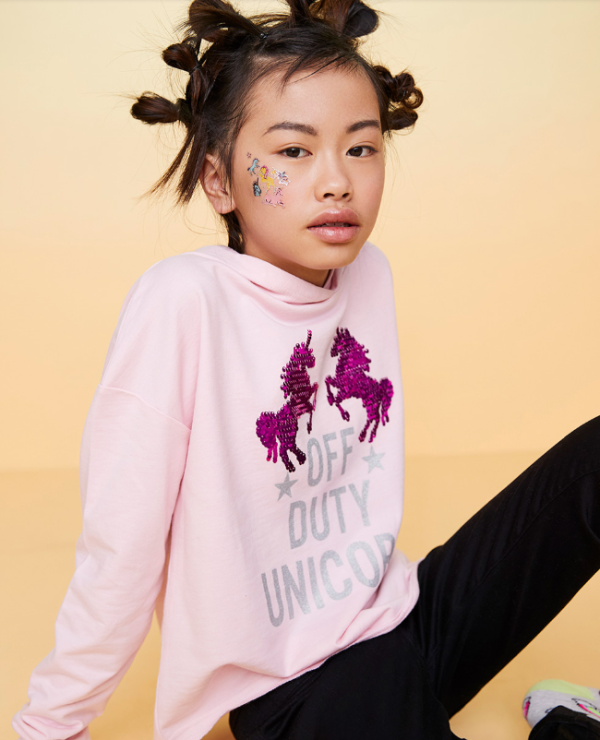 The 'Off Duty Unicorn' sweatshirt is just €12, an absolute steal considering the lovely pink sequin addition.
Being a unicorn doesn't have to break the bank.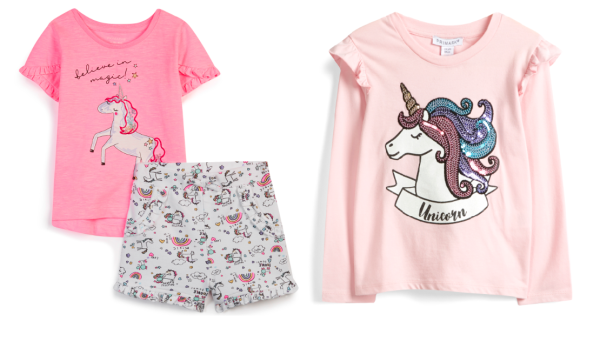 This beautiful unicorn top and shorts set in vibrant pink is just €6, and the unicorn sequin jumper is also only €6.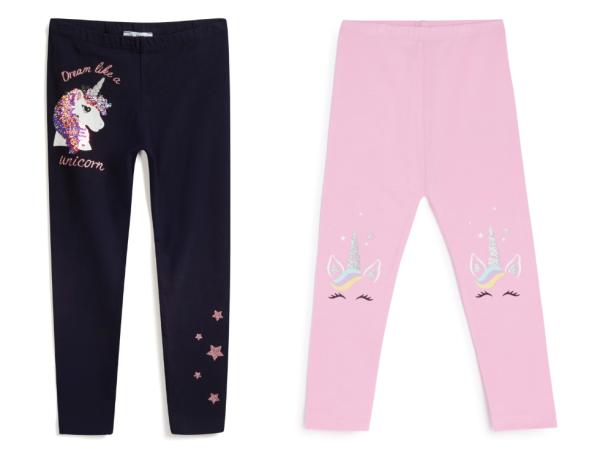 These navy unicorn leggings are only €6, and these cheeky pastel pink mythical creatures are €3.50. Such great value for trousers, we can't get enough of the sequins and sparkles.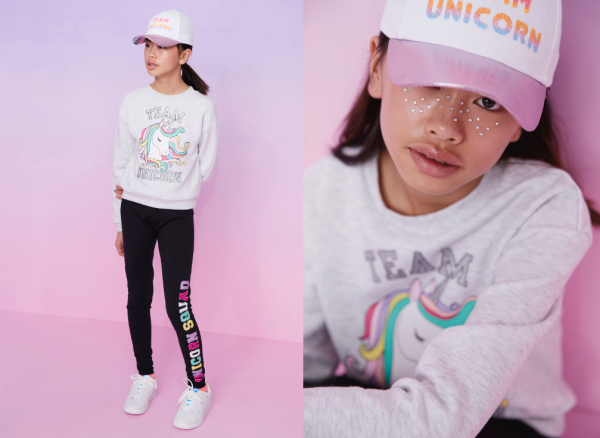 This unicorn crew neck jumper comes in at only €6. the 'Unicorn Squad' leggings are €6, the 'Team Unicorn' cap prices at €5 and chunky star trainers are €14.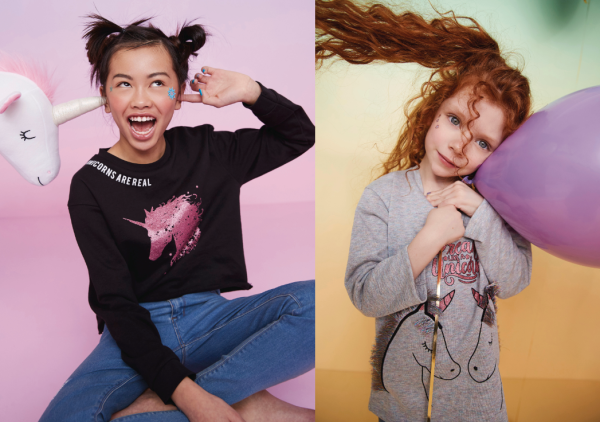 The clothing range really does inspire fun and imagination, we ADORE this black 'Unicorns are real' crew neck jumper, and it's only €9. The grey jumper is priced at €10, and jeans just €11 to match.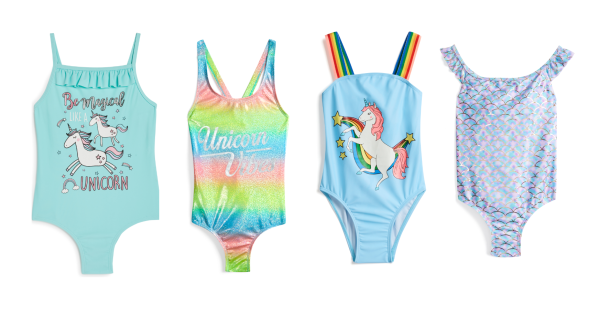 Did we mention how stunning their swimwear additions to the range are? The colours are simply magical, with pastel blues and lilacs alongside vibrant patterns and unicorn graphics.
We adore these four; the frill swimsuit is just €4, the lilac suit is €8 and both the 'Unicorn vibes' product and rainbow featured unicorn swimsuit come in at an affordable €7.
Don't forget about accessories; Novelty unicorn bag is €6, the fashionista jelly sandals are €4.50, the unicorn white fluffy hood is only €10, and our two favourite t-shirts are €1.80 (lilac t-shirt) and €2.50 (pink 'Uni-cone' t-shirt).
Check out the full collection in any of your nearest Penneys stores, before it magically vanishes.
Your little ones will be over the moon with the imagination of their newest threads.