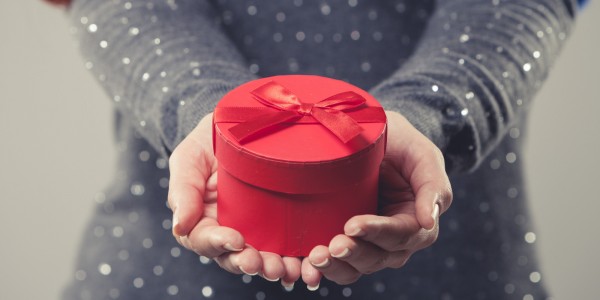 We know, we know, you've only just got over the madness of Christmas. Why on earth would you want to be thinking about next year's festivities already?
Well hear us out, because prepping for next Christmas early in the New Year is in fact one of the savviest things you could do.
Just think, by spreading the cost and preparations out over a whole year, you can have Christmas done come November – debt-free. And it's WAY easier to achieve than you might think – especially with our clever clogs tips:
1. Shop for presents in the January sales
We all know the feeling: things we've bought just before Christmas are now half price in the January sales – NOOO! So why not make the sales work for you by stocking up on some bits for next year? It might seem like the last thing you want to do after the stress of Christmas, but come present-wrapping time, not only will you have saved money, you're not going to be stressing about what to buy. Win-win.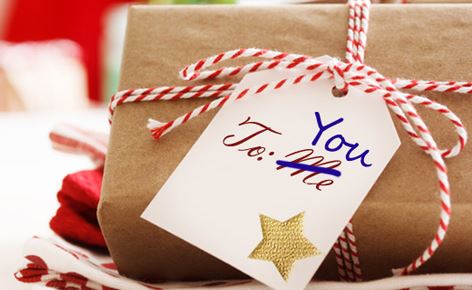 2. Re-gift
Re-gifting gets a bit of a bad rap, but we think it's a great way to save money AND pass on a present you know someone else will like more than you. Just make sure the gift is still brand new and in its packaging, and that you're giving it to someone you think will actually appreciate it. Oh, and to avoid any embarrassing re-gifting situations, make sure you make a note of who gave you what initially.
3. Stock up on reduced decorations
The savings on decorations, trees, cards and wrapping are usually pretty amazing as soon as Christmas is over, so do a sweep of your local home decor stores to see what bargains you can get your hands on. Often you'll find the likes of lights, tree ornaments and candle holders at heavily reduced prices, so come next year your house will look festive-gorgeous, for a snip of the real cost.
4. Join a savings club
Savings clubs are a
brilliant
way to spread the cost of Christmas over the whole year – helping you step into next year festivities debt-free. One such savings club is
Christmas2u.ie
, which offers a 45-week payment plan where savers make weekly payments from as little as €10 or €20. From the Christmas2u 2017 Catalogue available in January, savers can choose from Christmas2u.ie's magical range of Food, Toys, Gifts, Christmas Decorations and Electrical, and come Christmas 2017, orders are delivered to your door in plenty of time for the big day. It's SO easy: you can pay by weekly direct debit, or by using Payzone cards to make payments at over 2000 shops throughout Ireland.
5. Buy gift cards each month
If possible, at the end of each month buy one gift card or book token. Spreading out the cost over a year is much more palatable than having to buy them in one go, especially in an already stretched month.
For more information on planning a magical Christmas NOW pop over to
christmas2u.ie.