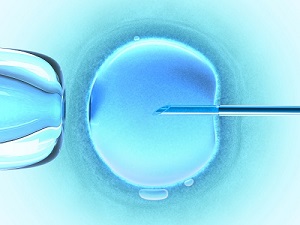 Couples who choose to undergo In Vitro Fertilisation (IVF) are advised from the very beginning that it is not guaranteed to work, but the exact reasons behind the statistics have never been set in stone.
Now, however, a new study may have identified the reasons behind why the IVF process only works about 25 per cent of the time.
A new study, published in the Journal of Cell Science, pinpoints the the stage of implanting a fertilised egg in the uterine wall, with most embryo losses occurring at this stage of the IVF process.
Experts at the University of Manchester who carried out the study observed that many of the women who fail at the implantation stage of IVF share a particular molecular trait – they tend to have altered levels of microRNA in their endometrium, the mucus membrane of the uterine wall where the embryo implants.
According to the report, the microRNA inhibits a crucial protein called IGFIR from growing during the four-day window the embryo has to stick to the uterus. Without the IGFIR, the IVF treatment has less chance of working.
The study authors have emphasised that while their research is still in its early stages, this information could be hugely significant for parents looking to conceive through IVF.