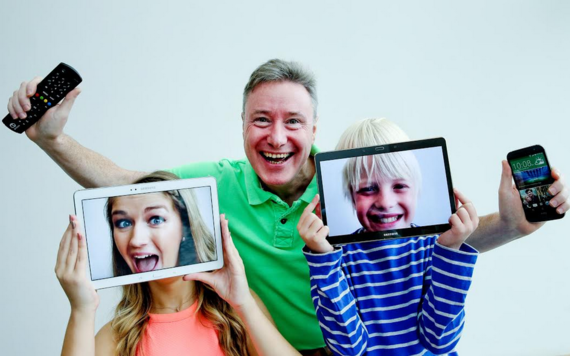 A new survey released today shows Ireland as a nation of TV bingers – watching several hours of the same programme back to back.
The latest eircom Household Sentiment Survey (eHSS) shows how TV bingeing is on the rise with 1.4 million people watching hours of their favourite TV series in one sitting.
The survey also revealed regional variations, with Dubliners being the biggest TV bingers. Over half of those in the capital were guilty of the habit versus 36% of respondents outside Dublin.
This TV bingeing is facilitated by a myriad of different services – the most popular of which is catch up players, followed closely by Netflix and pre-recorded programmes. Internet downloads and rented DVDs also feature, albeit further down the list – once again showing how technology has evolved over the last number of years.
However, according to the survey, a large proportion of respondents believe there are some programmes that simply have to be watched live such as the news, sports and the weather. While a quarter of the people surveyed have downloaded a movie or series to watch on a portable device, most of these were actually watched at home. In fact, as noted, over 90% of TV viewing is still "live", though the perception is that it is less than that.
The in-depth, bi-annual nationwide household survey of more than 1,100 Irish people reveals, contrary to belief, that nine out of 10 adults still watch TV on their TV set as opposed to out and about on portable devices.
However, the shift to watching shows on portable devices is happening daily amongst the younger cohort, with half of all 16-34 year olds using portable devices.
Interestingly, while the traditional TV is still the preferred method of viewing shows for adults, the survey found that two out of three people believe technological advances will enhance our lives in the future. In fact, interestingly, more than half of those surveyed say that life would be better with a robot to help with household chores, while two of three people would be keen to run household appliances remotely - start the washing machine etc. when out and about.
Talking about the
role of TV in Irish households,
Clinical Psychologist David Coleman, who has worked with eircom since the first eHSS in 2012, said:
"Watching live TV on a traditional TV set is still the norm for most Irish adults up and down the country, as people relax and unwind the old fashioned way. However, that is also juxtaposed with a whole new TV phenomenon – the rise of 'TV bingeing' - which is symptomatic of people's busy lifestyles and their desire to choose what they want to see, how they want it and when they want it."
Commenting on the survey, Lisa Comerford, Consumer Marketing Director eircom, added: "The eHSS gives us unprecedented and genuine insights into what Irish consumers want from their technology – and it very much mirrors what we see on the ground and underpins the new services we offer, such as eVision Video on demand which was launched last week. Understanding what consumers want to do, in and outside the home enables us to provide services like our superfast fibre broadband as we know the internet is now being accessed daily everywhere–almost two thirds of the us (69%) access the internet once a day or more while nearly all (96%) of 16 – 24 year olds are going online once - or more – every single day".