Now that we're well and truly into the swing of January, we're already starting to become a little bit tiresome of our health kick resolution. Switching from indulgent, sugary goods at the end of December to less-appealing healthy meals in early January always leaves us feeling a bit jarred.
At this time of year, with the Christmas decorations stored away once again and the cold, winter weather creeping in thick and fast, it can be difficult to find the motivation to keep up with a healthy eating routine. Let's face it - all we want to do in the evenings is make our favourite comfort meal and devour an entire bar of chocolate.
However, we have promised ourselves that we will try and see through the month of January (at least) with a range of healthy meals, and try we must. Still, if you are currently lacking inspiration for your meal plan and you're eager to spice things up a bit, then we might have a few solutions for you!
Below, we have picked out a few exciting - and healthy! - launches from some of our favourite food brands, which will hopefully give you the encouragement you need to power through January. Have a scroll and see if any of these tickle your taste buds:
Iceland's Myprotein Frozen Meal-Prep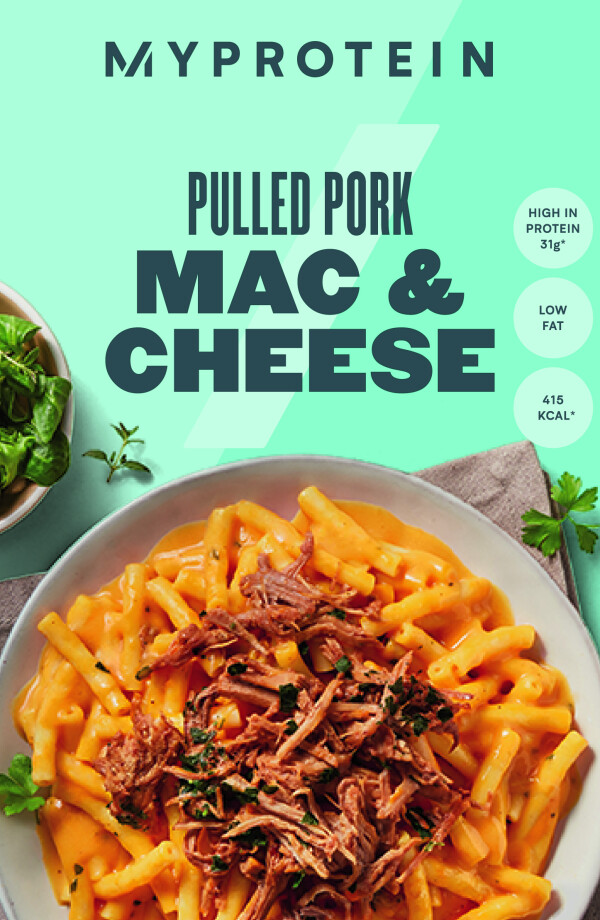 If you're the kind of person who struggles to make a meal plan and leaves things until the last minute, then Iceland has an amazing new range for you to try! The supermarket chain's Myprotein collection is all about pre-prepared - and healthy - frozen meals, which allows you to create a delicious meal with no fuss. From Piri Piri Chicken and Singapore Style Noodles, to a Pulled Pork Mac & Cheese, Breakfast Wrap and more, there are endless, scrumptious meal options for you to try. Plus, with the range's price tag starting from just €4.50, a healthy mealtime is never too far away!
Marks & Spencer's Plant Kitchen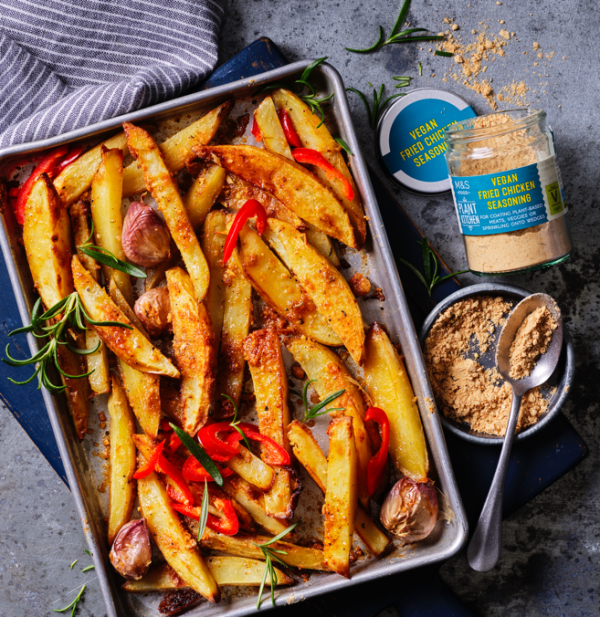 If you are a vegan or are trying out Veganuary this year, Marks & Spencer is here for you! The brand's Plant Kitchen range has been extended to three new - and yummy - products - a Stonebaked Vegan Chicken and Pepper Pizza to munch on at dinnertime, a Vegan 'Nduja Paste to pair with pasta, or Vegan Fried Chicken Seasoning to make vegan chicken even tastier. If that's not enough, there are over 250 products already existing in the range, so you are guaranteed to find something you will love in the Plant Kitchen collection!
Subway's New Sub Entries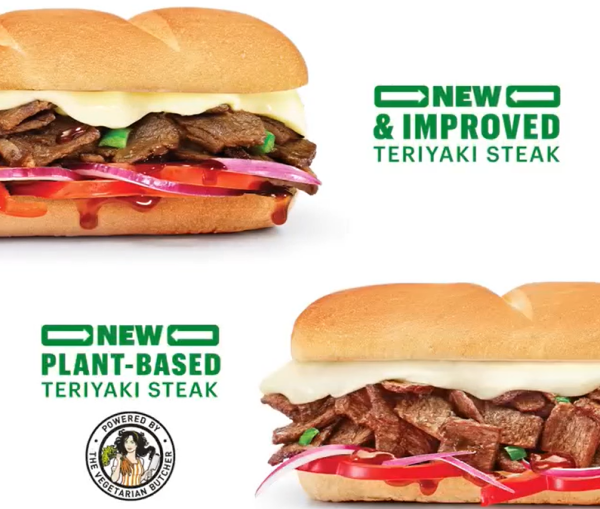 Subway is one of our favourite lunch takeaways, and this month, they have some new additions to the range! They have added a Teriyaki Steak sub, as well as a Plant-Based Teriyaki Steak, making their meals accessible for all of us who are attempting to stick to vegan meals this January. However, if you're simply on a health kick but wish to have the occasional treat, Subway have also added Cheesy Garlic Bites to their menu, which are packed with mozzarella and Emmental cheese. Scrumptious!
Domino's Vegan American Hot Pizza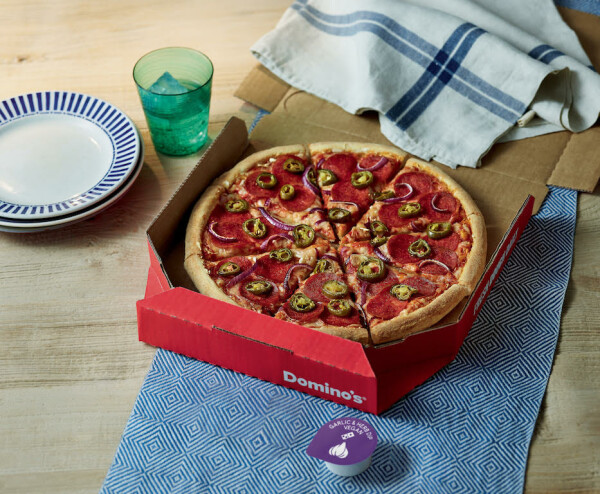 If getting a takeaway pizza always fills you with guilt, then why not try a vegan one? Luckily for us, Domino's has recently launched a vegan version of their America Hot Pizza, just in time for Veganuary! If you're a fan of spicy foods then you'll absolutely adore this creation, with its red onions, popping green jalapeños and its flame-worthy, specially created pepperoni from The Vegetarian Butcher. However, if you're not a lover of all things spicy, there are still plenty of vegan options for you to try, such as Domino's Vegan Margherita, Vegan Vegi Supreme, Vegan PepperoNAY, and their delicious Vegan Nuggets. What's not to love?
Wagamama at Dundrum Town Centre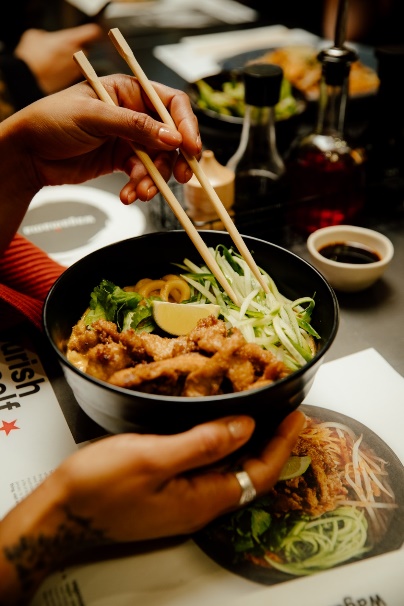 If you're a fan of dining out and wish to take a few January evenings away from the kitchen, then Dundrum Town Centre will sort you out! If vegan Japanese cuisine is your fave, then Wagamama is the place to be. The restaurant chain has an extensive vegan menu, giving you plenty of options for the most delicious meal. Plus, that's not all! For this month and this month only, Wagamama have re-introduced their Kare Lomen vegan dish, filled with warming chillies, fragrant lemongrass, and rich coconut broth. Delicious!
Zambrero at Dundrum Town Centre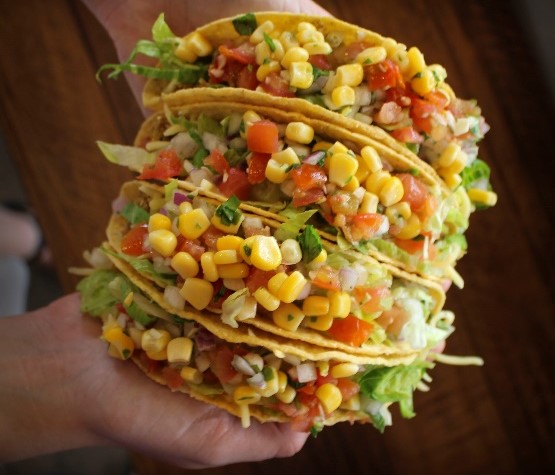 If Asian cuisine isn't your scene, how about Mexican? Zambrero's at Dundrum have an eclectic mix of vegetarian and vegan delights for you to try, with all of them being prepared right before your very eyes. Whether you're into burritos, quesadillas, tacos or nachos, Zambrero have got it all - and with the healthiest of ingredients, too!
Filthy Rich Protein and Vitamin Shakes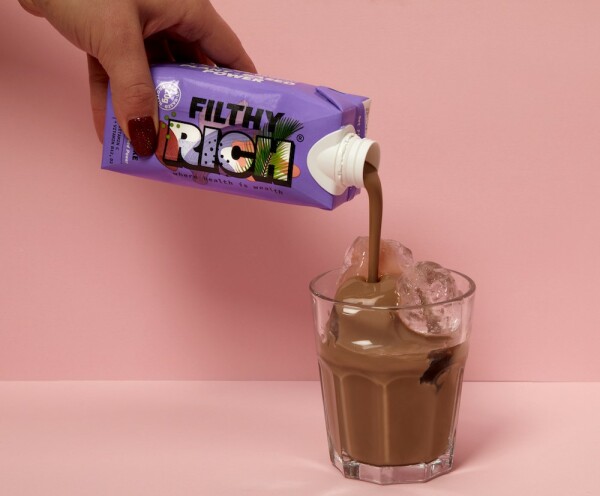 Introducing Ireland's very first range of fully plant-based protein shakes! Available in three delicious flavours (Vanilla, Cacao, and Coffee), Filthy Rich's shakes are suitable for all dietary requirements with their dairy-free, gluten-free, soy-free and low in sugar combo. Whether you decide to grab one first thing in the morning or throughout your working day, it's the perfect pick-me-up. Priced at just €2.99 and available to purchase in supermarkets nationwide, these shakes are a must-try!
fiid Bowls and Veggie Pots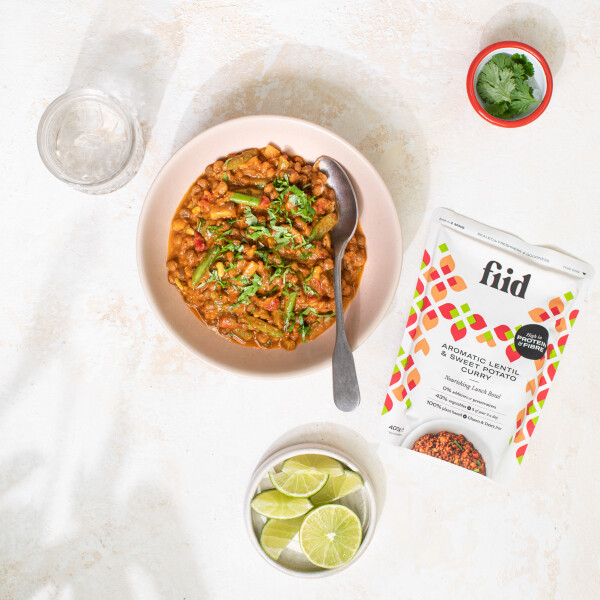 Healthy, plant-based food designed for those on-the-go! Irish brand fiid have catered for our busy Veganuary days with their super handy to-go meals. Available in two different sizes and six mouth-watering flavours (including Lentil Ragu and Smoky Black Bean), fiid's Bowls simply need to be warmed in the microwave for a brief 90 seconds, and then you're good to go. Alternatively, fiid's Veggie Pots are the perfect twist on instant noodles that you never knew you needed, with their scrumptious mix of vegetables, quinoa and spices. Priced from just €2.89 and available to buy from all major supermarkets, why not give fiid a try?
Camile Thai
Why not give yourself a Veganuary treat this month with some gorgeous Thai? Luckily, Camile Thai is here for us! The restaurant chain has a wide range of vegan dishes for both newbie and experienced vegans to try, and we guarantee you'll love them. We're already drooling at the thought of their Vegan Pad Thai, Vegan Green Curry, and Vegan Pad Prik Haeng! Plus, as a special treat, Camile Thai is offering 15% off their entire menu to celebrate Veganuary, so all customers across their 20 locations can be satisfied.
Aldi's 4.5 Litre Air Fryer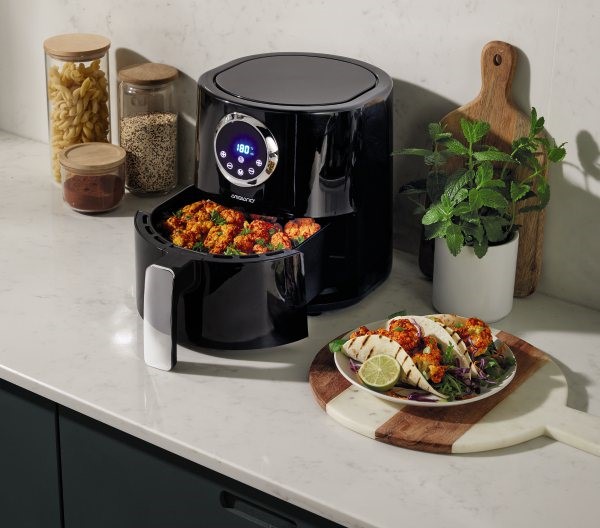 Lastly, if you fancy cooking your own food and you're desperate for a bit of a change at mealtimes, then how about treating yourself to a new piece of tech? Air fryers are all the rage at the minute, and it's completely understandable why - they're easy to use, they cook everything for you at rapid speed, and they're much healthier for you as a result! Aldi are currently offering a whopping great 4.5L air fryer (RRP €49.99), which will sort out all of your food needs. Whether it be grilling steaks, frying chips or cooking up some cajun chicken, this handy little gadget will have you sorted.