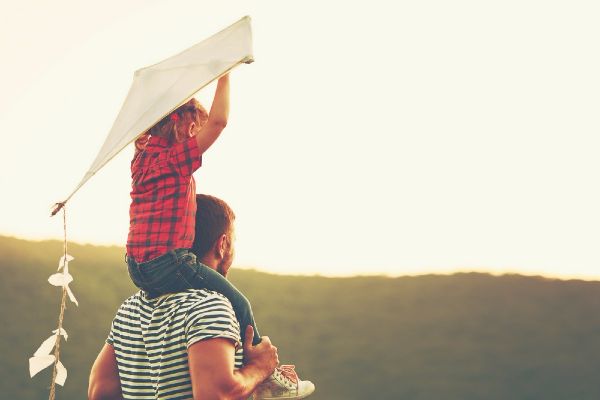 Writer and mum Amy Betters-Midtvedt left her husband Todd Midtvedt to take care of their five children when she went on a work trip. When she returned home she couldn't contain her laughter when she discovered her husband had written a recap of his time as a solo parent.
She couldn't help but post the witty piece on her Facebook page called 'Hiding In The Closet With Coffee'.
She wrote, "You guys I am dying. I just came home from a work trip and my husband wrote this post. I am a little angry because he is way funnier than me. Please give this man some love."
He named the piece 'The reality of being a dad when mom's out of town.' He shared, "My wife recently went out of town for a couple of days for work and left me to run this household all by myself. Piece of cake, right? Here's how my morning went."
The comical dad wrote about the hectic morning he had to endure while his wife was working in New York.
In the early hours of the morning, he had to try wake three of his kids up for school. The dad was dreading this task because he didn't want to get up out of his warm, snuggly bed, but his efforts to stay in bed failed.
The dad tried to call the kids on their iPhones, but when they failed to pick up he had no choice but to abandon his duvet. He shared, "I tried several times before actually submitting to leaving my nice warm bed and physically waking them up.
Even though his wife left him an agenda to help with the morning routine the dad made a little effort when it came to making breakfast, "I handed the boy a box of cereal and a spoon and said here's some cereal."
After burning bagels, struggling to find clothes, dishing out lunch money and racing to the kid's schools, the dad made it to work, but not before a very important pit stop.
Despite his stressful morning the Todd managed to find time to make two trips to his local convenience store where he enjoyed two burritos, before having to face the mountain of housework he had waiting for him at home.
He said, "Kitchen is a disaster, house is a mess. It's all good. I usually get this all cleaned up about an hour before my wife gets back from her trips."
Amy was pleasantly surprised when she returned to a tidy home and her husband's genius recap of his time as a solo parent.