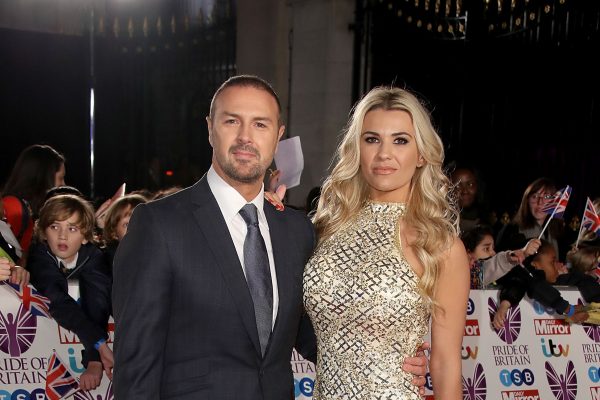 In a heart-breaking Instagram post, Paddy McGuinness' wife Christine opened up about their autistic twins. She revealed that last Christmas was one of the hardest times for their family.
This Christmas, the mum has decided not to put up a Christmas tree as it upsets their twins too much.
Alongside a photo of the family's Christmas stockings, she wrote, "I think this is enough for our Christmas decorations, I'm nervous about putting a tree up, I don't think I'm going too."
Christine explained how difficult the Christmas of 2016 was, "Last year was the most upsetting Christmas we've had, we had just been told our twins had autism and we felt very out of our depth."
She explained that Christmas has a big impact on their twins' behaviour. "They were extremely anxious and unsettled. The Christmas lights, trees, decorations and music, it was all too much."
Christine shared that their twins Leo and Penelope had no idea what was happening. It was too overwhelming for them, "It was quite frightening for our children who were pretty much non-verbal, they had no understanding of what was going on."
She shared that she knew very little about autism back then, but she has a stronger understanding of it now. She feels more prepared for Christmas now that she knows what can help Leo and Penelope.
"I'm fuelled with knowledge on their condition and I'm really looking forward to preparing them in advance to help them understand the magic of Christmas! I'm feeling confident we will have a happy Christmas this year."
We hope Christine, Paddy and their children have a wonderful Christmas this year.