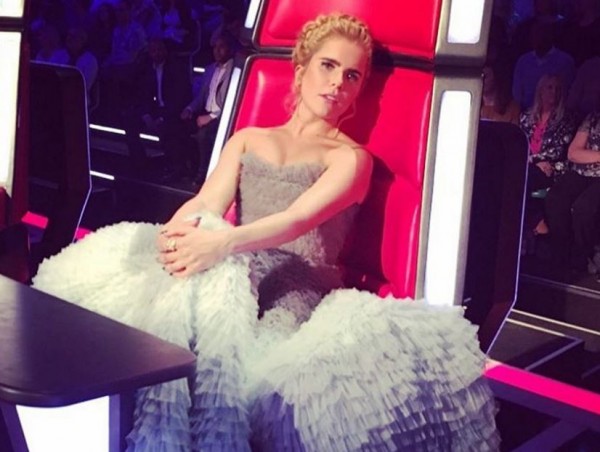 Huge congratulations are in order for singer Paloma Faith who recently revealed she is expecting her first baby.
Talking to Instagram to reveal her happy news, the Only Love Can Hurt Like This singer said that she will be taking some time off her work to concentrate on her next chapter:
"I am so delighted to tell you I am going to take a short while off to have a baby. I have spent my whole life wanting to be a mother and now the time has come for me to do so. I feel so lucky."
The 35-year-old, who is in a long-term relationship with French artist Leyman Lahcine, candidly said she was "nervous and excited" about becoming a mum, before asking for privacy throughout her pregnancy journey.
"Pregnancy and motherhood is a very personal thing: daunting, new and worrying at times and I don't want to add to it by having to "look" a certain way when pregnant or be photographed pregnant or with my child," she wrote.
"I wasn't raised like that and I don't want my child to be. I want the baby to have the freedom of a normal life."
Paloma will be back singing once her baby is born, but reiterated that she will keep her family life and music career firmly separate, saying: "When I return I will be full of energy and excited to come and sing for you again."
"I am passionate about my job and what I do in the public eye but consider these to be two separate things, not one in the same."
SHARE to send congratulations to the singer.