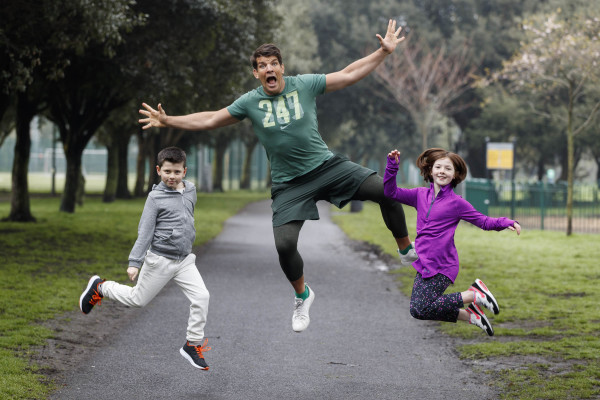 Rugby star Donncha O'Callaghan is all about family. He sat down with MummyPages to talk about how his wife Jen and his four children had changed his life outlook from parenting right down to his general wellbeing. And speaking of his health, as ambassador for Centra's Live Well campaign, he says getting the whole family involved is key to keeping fit - and having fun while you're at it.
Live Well is a free online healthy lifestyle programme, designed to encourage people to lead a healthier lifestyle, and not just via a workout routine. It's about helping people make the most of every day and live well in a very simple and effective way, from exercise to recipes to mindfulness. They also have a simple 12-week programme devised to ensure you're eating right and getting the exercise you need, in a way that works for you so that you feel great at the end of it.
So, what was it about this Centra campaign that appealed to him in particular?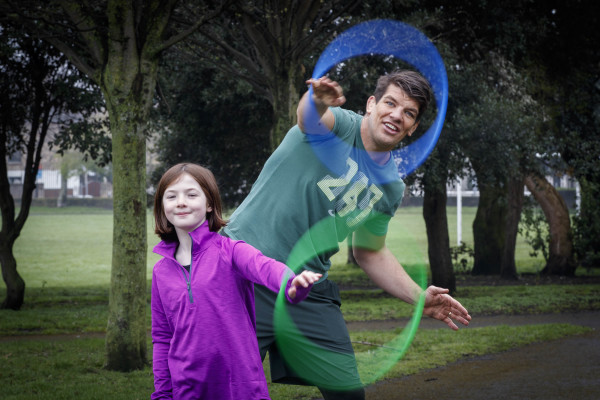 "I felt like there was a lot of mixed messages out there when it came to health, wellness and being mindful," he said. "Live Well has one cohesive message with no 'fads' - you can do it indoors if the weather isn't great, outdoors (it's that easy to follow) and get the whole family involved. And it's fun - you're exercising and making it a game and a bit of craic for the kids at the same time."
He is a family man through and through; saying his priorities are setting positive examples for his three daughters and son while supporting his wife. And while he openly admits that as a dad, he's known as a 'soft touch' amongst his children, he credits his wife Jenny as head of the house.
"She's incredible," he beamed. "My role is to support her, so I don't think parenting has to be equal in that sense; she does the every day - I've been on the pitch a lot over the years! - and makes sure we're both on the same page, particularly when it comes to raising the girls."
"We have to let them live, while helping them to become good people - it's a huge responsibility parents' have."
Bringing it back to the campaign, Donncha says the success of the programme really works when you can "allow yourself the time to be a little bit selfish," acknowledging that this isn't the natural way when you have kids. "You want to put them first, make them happy, but you can allow yourself those 30 minutes on a Sunday to have that run or walk to yourself."
Once you sign up for the #LiveWell program over on Centra.ie, you'll immediately gain access to your Live Well Hub, including a beginner workout video with step-by-step instructions from Donncha, ideas for quick and easy meal options as well as weekly wellness tips to get you through each week.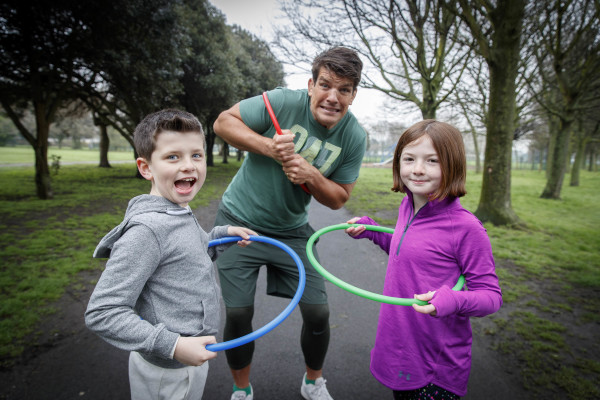 "At the end of the day, it's simple and fun to do and it helps me set and achieve daily goals," he continued. "I have to set big goals in rugby but my day-to-day goals, I keep breaking down, asking myself, 'how am I going to do it?' so the programme really helps me do this."
"And if you're enjoying what you do, be it your exercise or having fun with the family, it's just that, fun, and doesn't feel like anything else!"
Simply sign up for the #LiveWell program over on Centra.ie, answer a simple question to be in with a chance of winning the €500 spa voucher and you can get started!