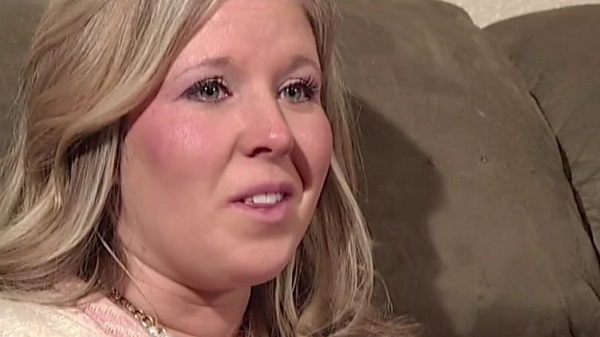 To find out that your unborn child is struggling or suffering can be one of the hardest things for a parent to go through, and many mums and dads can be left feeling totally helpless in that situation.
For Kansas couple Brittani and Ian McIntire, however, there has been a small but powerful ray of hope and comfort for them this week.
The couple have made headlines around the world today, after sharing a touching ultrasound still of their daughter Madilyn comforting her struggling brother Mason inside the womb.
The McIntires were completely taken aback when they found out recently that they were expecting, and even more shocked when they were told it was twins.
A six-week sonogram brought them crashing back down to Earth, however, with doctors confirming that the male twin had a hole in his heart and an abnormal brain that wasn't growing properly. While medics could have helped little Mason out with heart surgery, they couldn't risk damaging the tot's brain.
The couple have, naturally, been left devastated by the situation, but an image captured at their ultrasound appointment on Tuesday has brought them great comfort.
An incredible image captured from the sonogram appears to show baby Madilyn grasping brother Mason's hand.
The couple went on to share the image and their story with local media, and the photo has swiftly gone viral since being posted on KTLA 5's Facebook page.
Speaking to the news station, Brittani shared her mixed emotions: "It's just nice to know with everything going on. She's the only one who can actually be there and is holding onto him…It's comforting to know that if he does pass, he won't be alone."
We're sending our thoughts to the McIntires during this difficult time.
SHARE to touch another's heart with this incredibly powerful image.