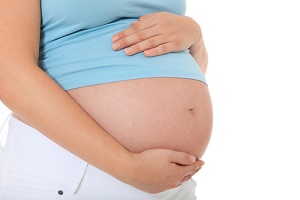 As a baby birth photographer, Karyn Carbone of In Bloom Photography has witnessed some truly amazing moments.
While she may have been present for every type of birth, there was one that she was unprepared for, but which produced some of the most powerful photos she has ever taken.
Everything seemed normal when Carbone arrived to the home of Ashley, a mum-of-five who was having a water birth with her sixth.
However, things took a dramatic turn when Ashley began experiencing back labour, and Carbone captured Ashley's silent tears as she was tended to by her team of midwives.
With crowning imminent, they prepared for the baby's arrival. However, when there were no signs of the baby coming, Ashley's midwife discovered that it was in "brow presentation", whereby the largest part of the head – the eyebrow area – was coming out first.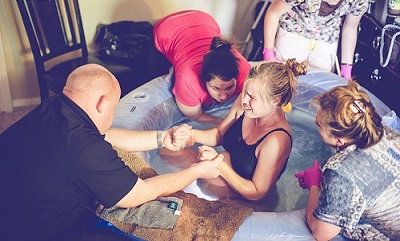 After delivering the head, brave Ashley had yet another unexpected obstacle to overcome – her baby was showing signs of "extended shoulder dystocia", which required the midwife to manipulate the baby's shoulder back into place.
Needless to say, Carbone began to feel increasingly uncomfortable with her role: "It was an intense couple of minutes as everyone worked frantically to get this baby out. At one point I felt as though perhaps I should stop shooting, but I kept on."
When little baby Zinn finally arrived, he was unresponsive, with the faintest heartbeat. By the time medics arrived on the scene however, the midwives had administered live-saving CPR, and little Zinn was cooing in his mother's arms.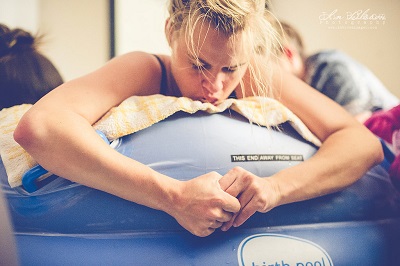 Carbone went on to share her powerful photos with mum Ashley, with the sight of the images helping her placenta to detach.
What an amazing collection of photos.